10 May 2016
Received separate title deed for apartments in Dolce Vita Residence.
Here are the legal documents for this apartment in North Cyprus.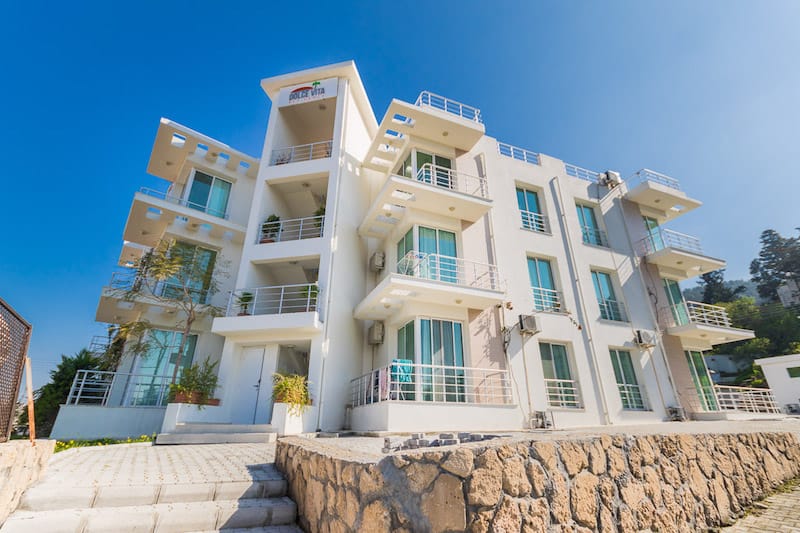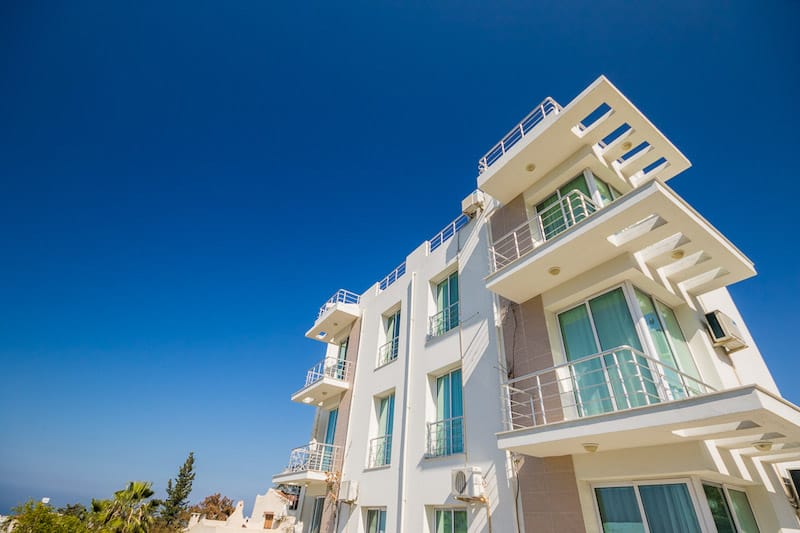 Living room
Kitchen
Bathroom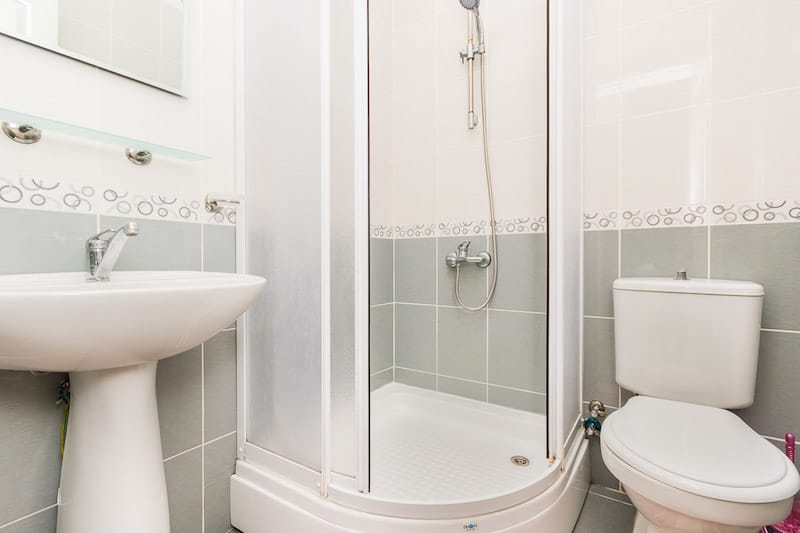 Bedroom with French balcony.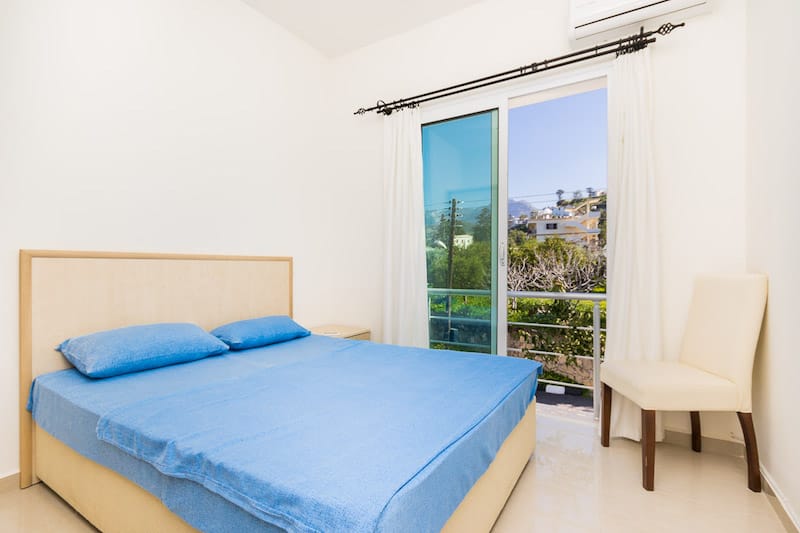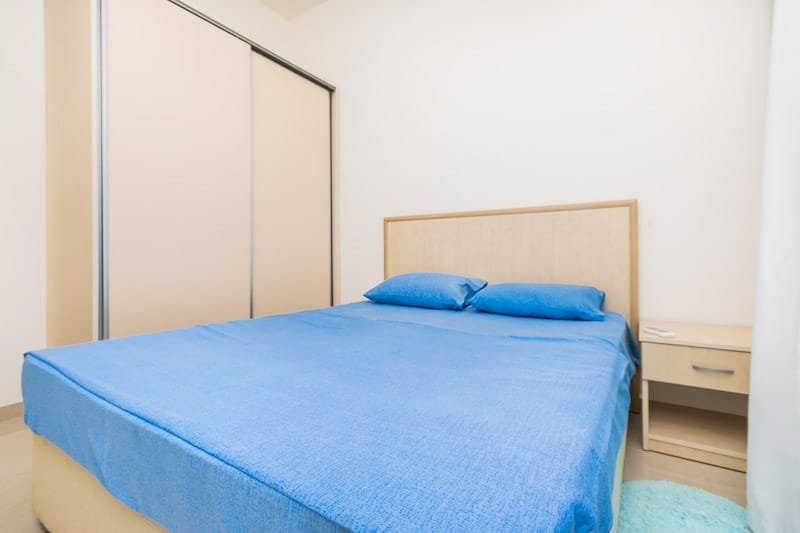 ---
20 October 2012
Completed project after landscaping by the managment company.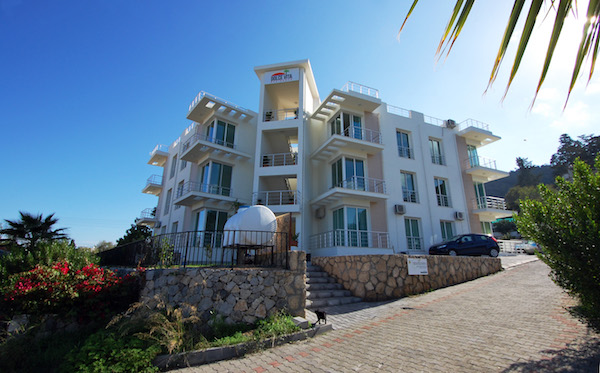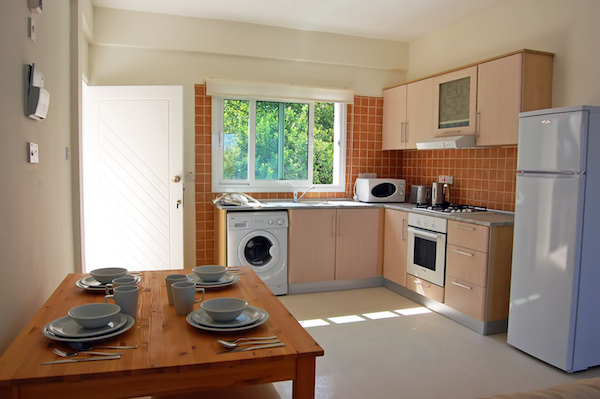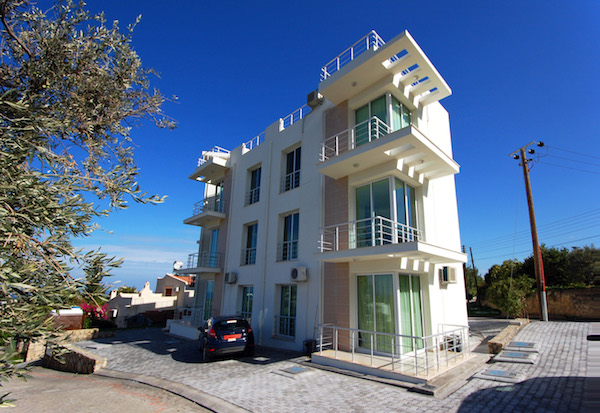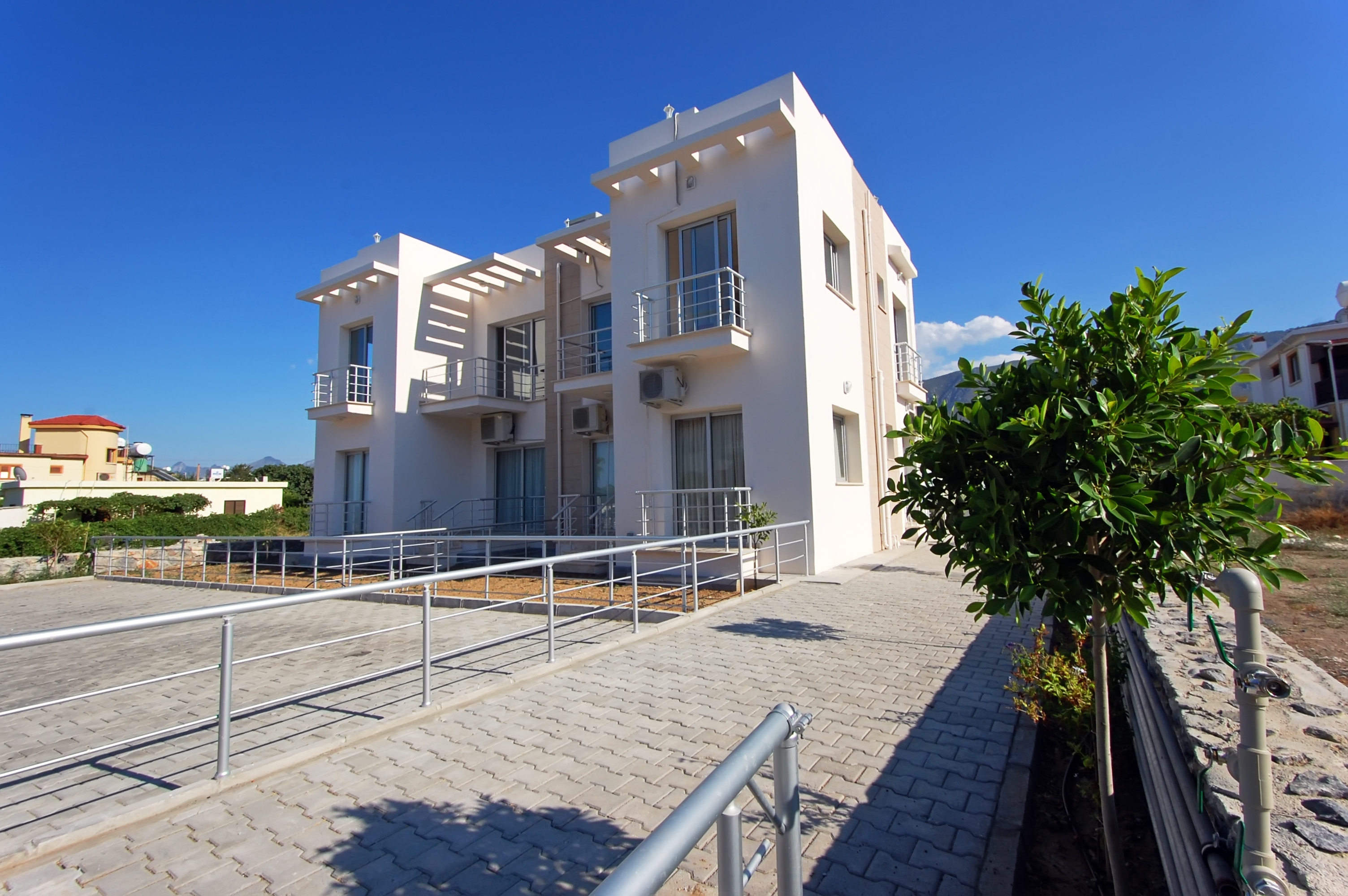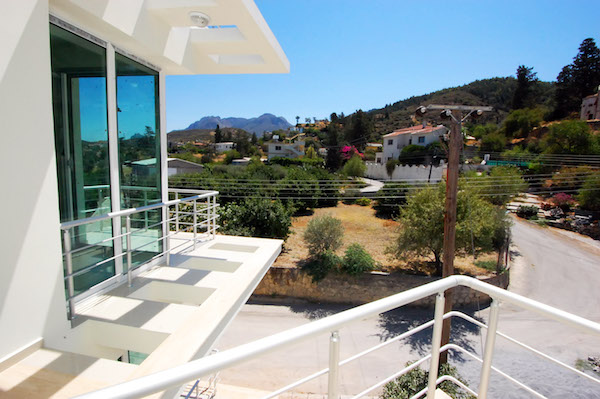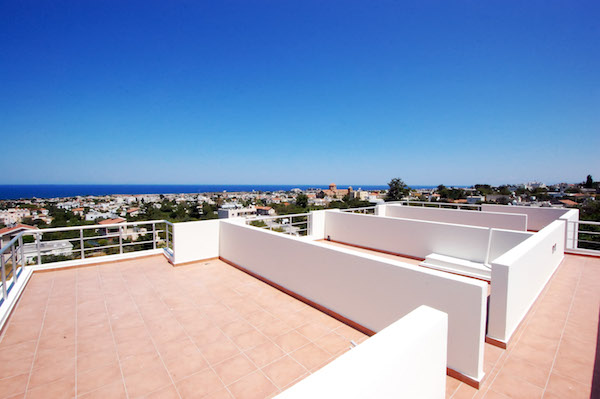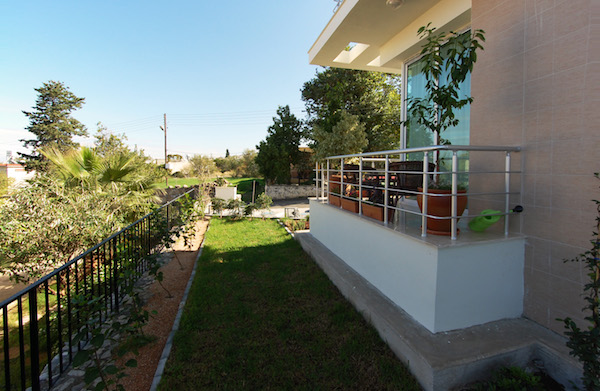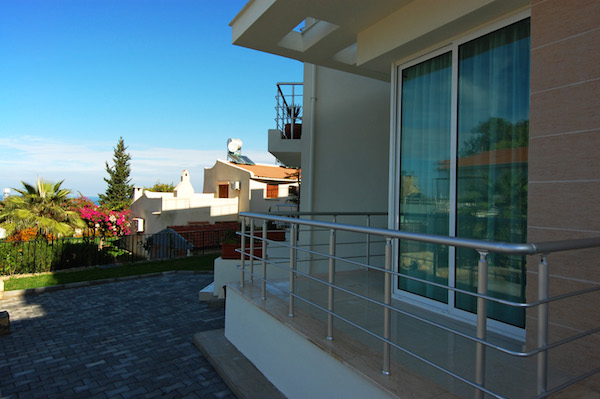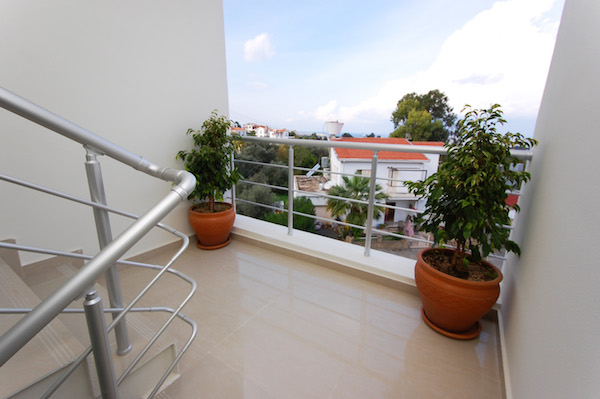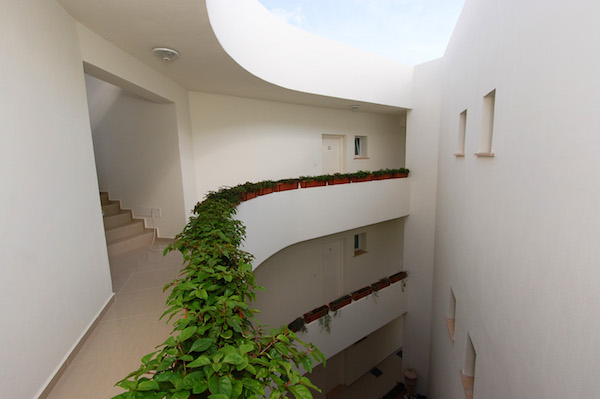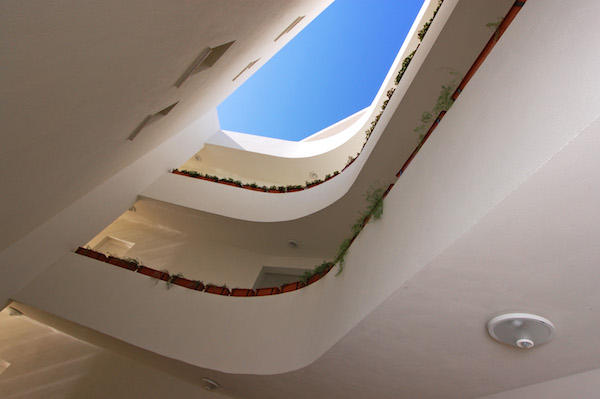 ---
7 September 2012
Construction process has been completely finished. There were only some landscaping of the residence was not finished by the management company.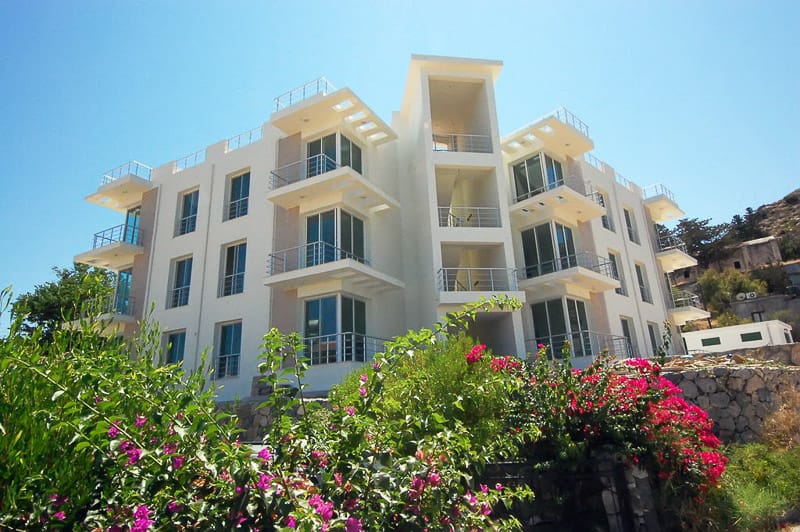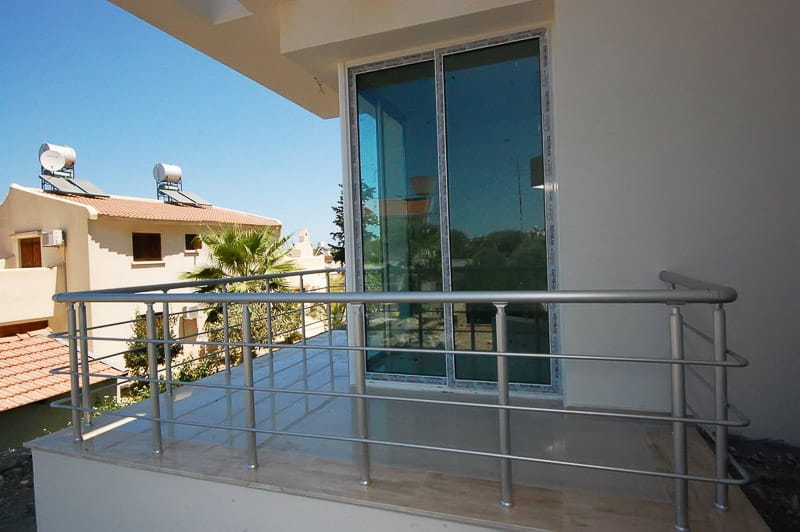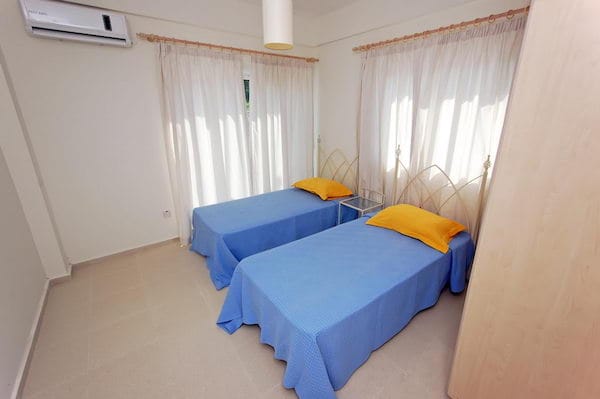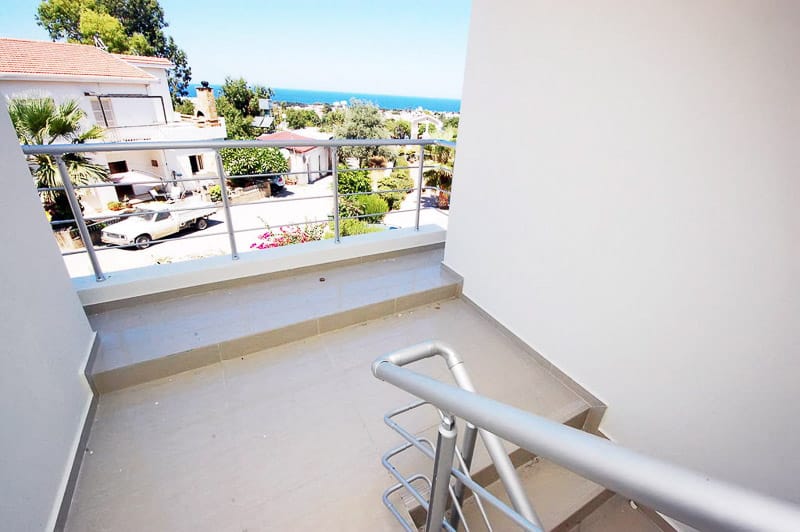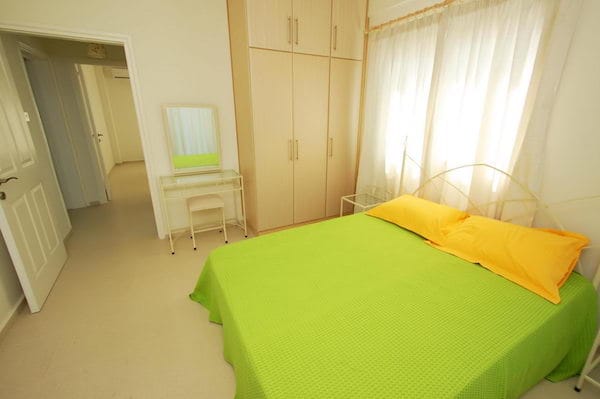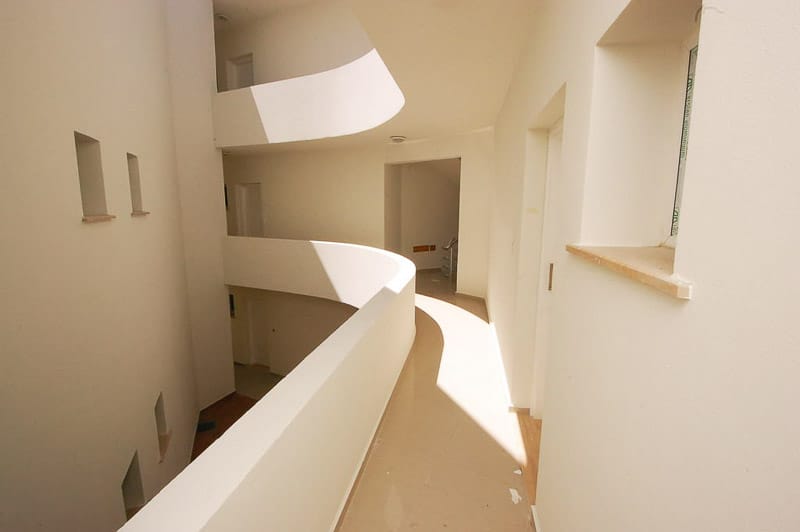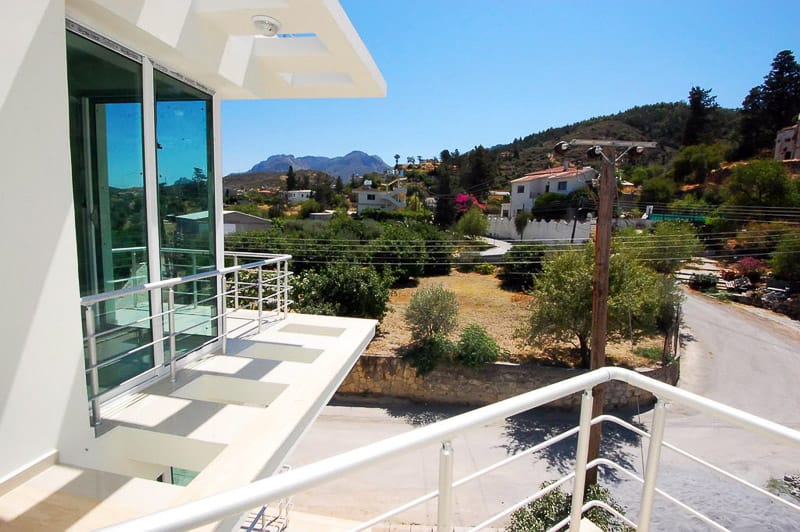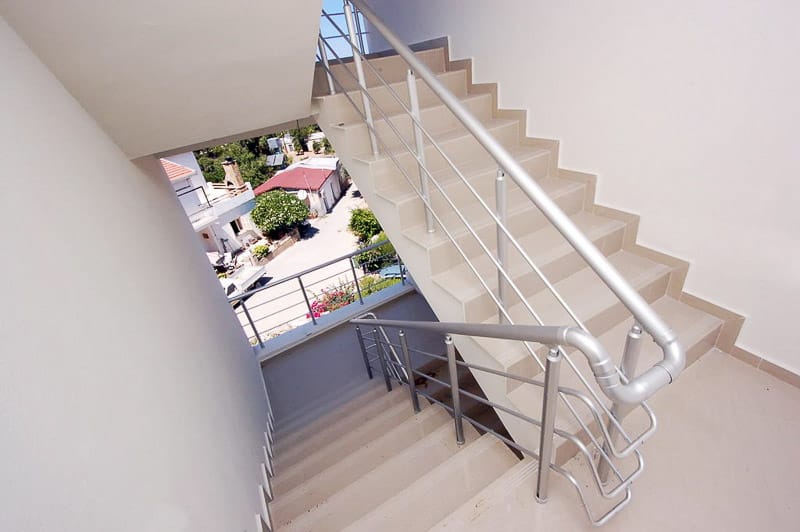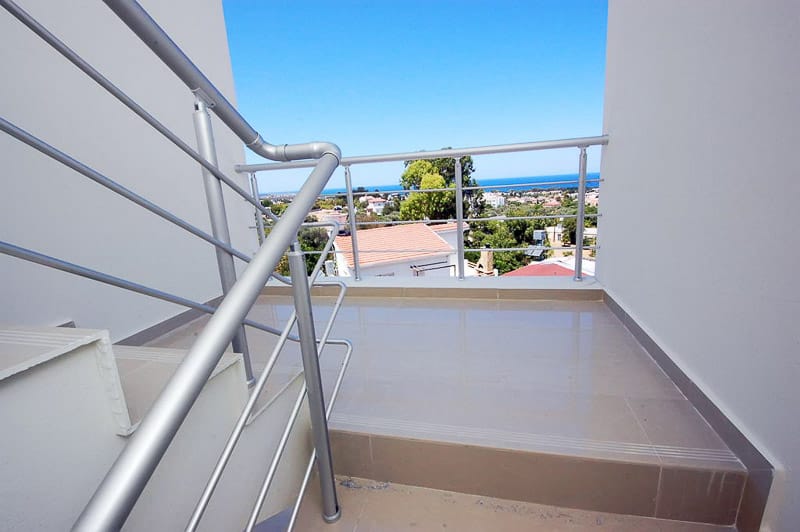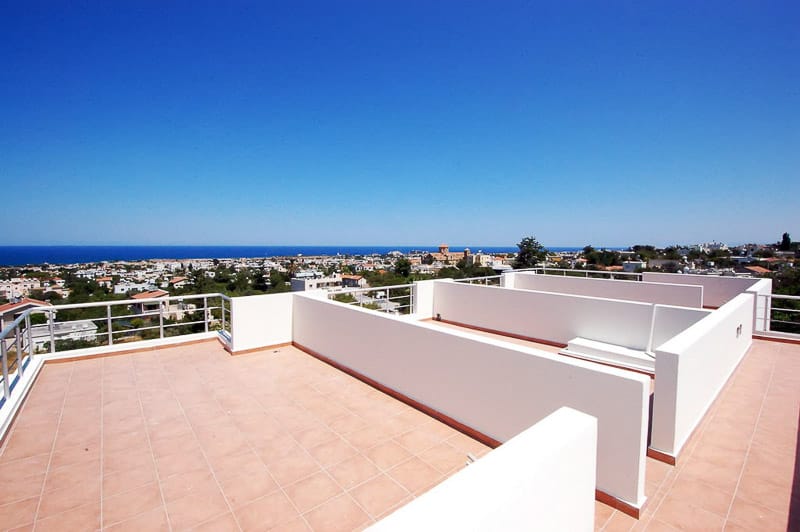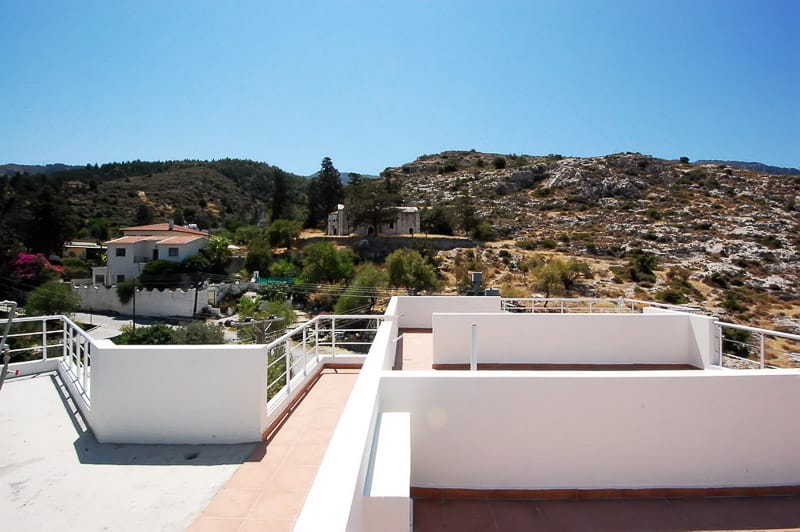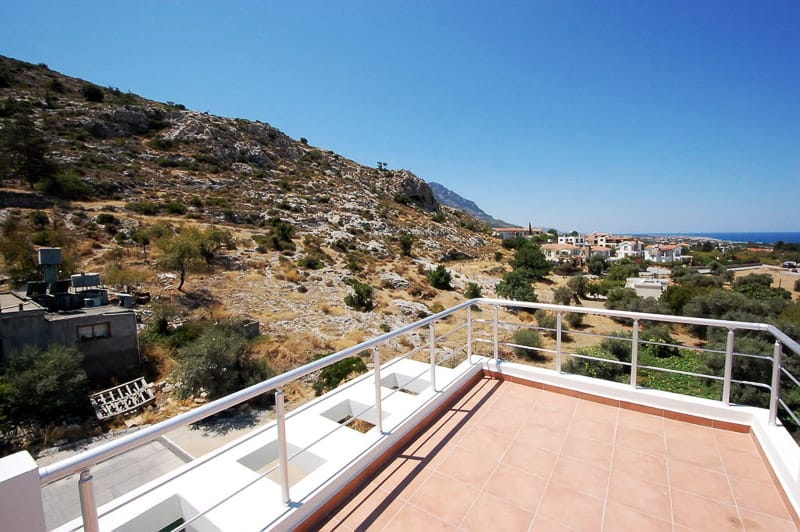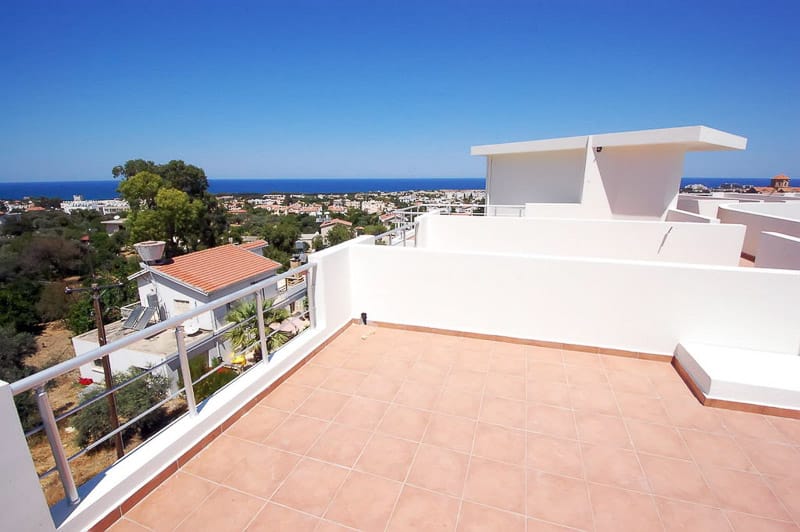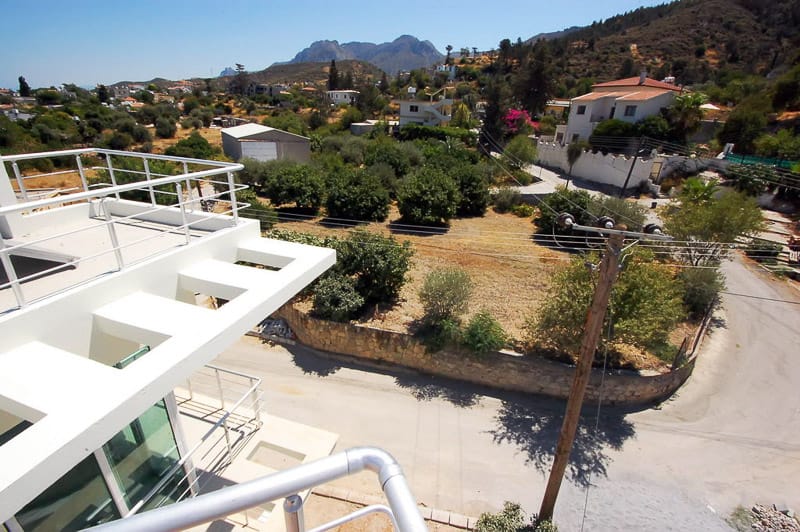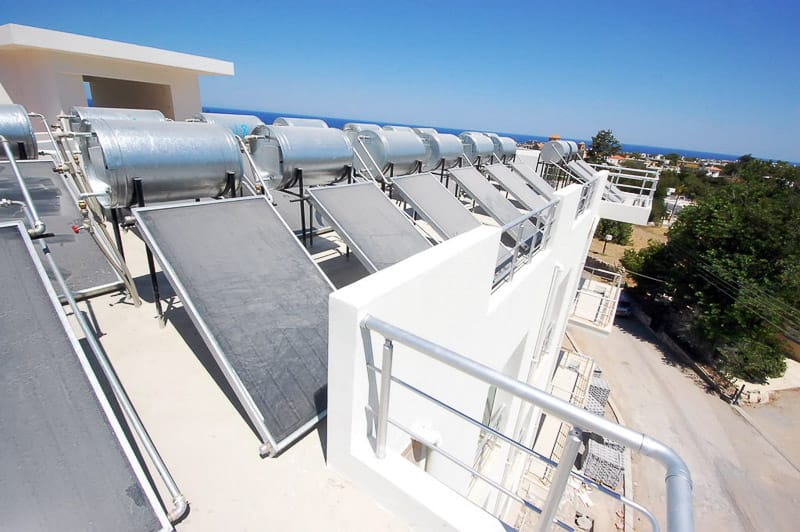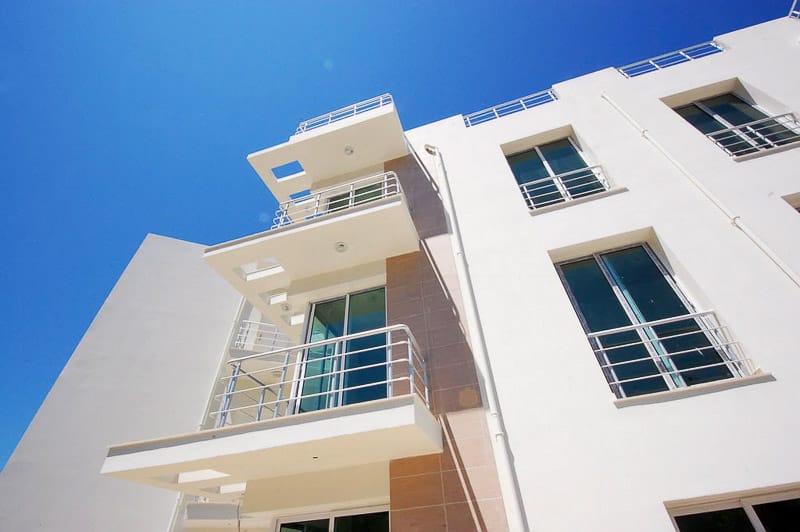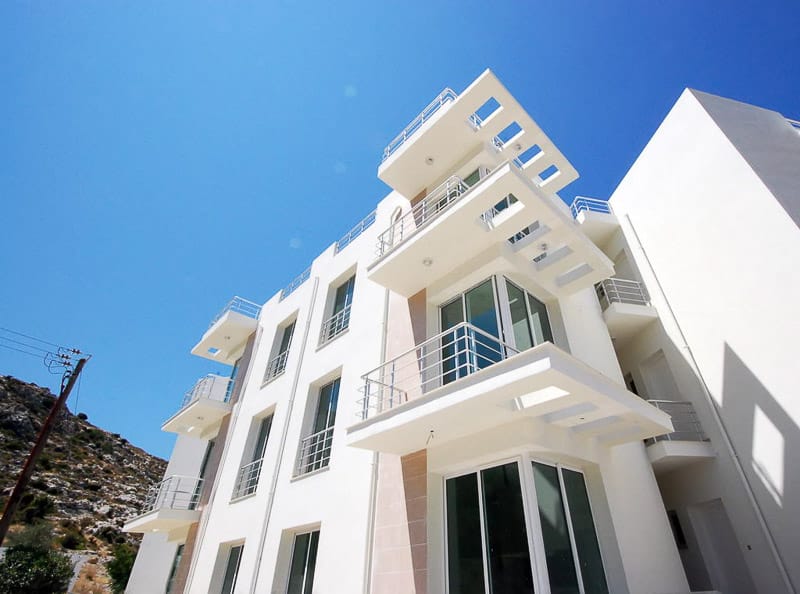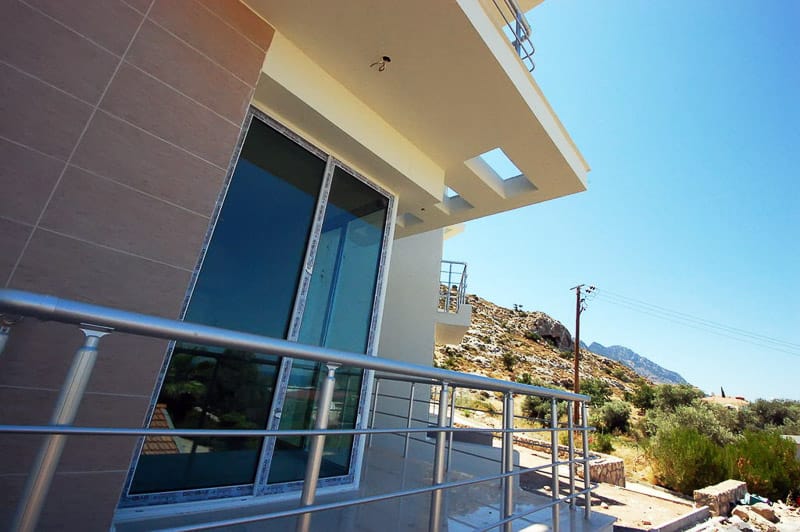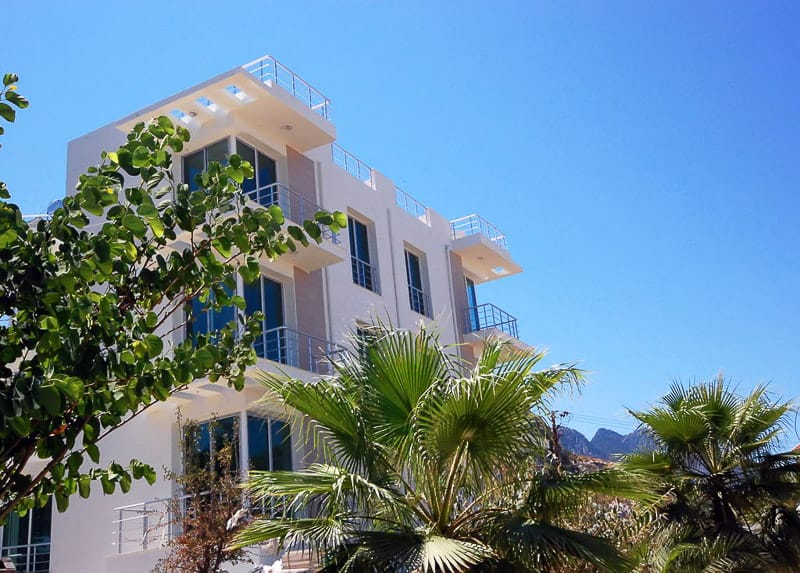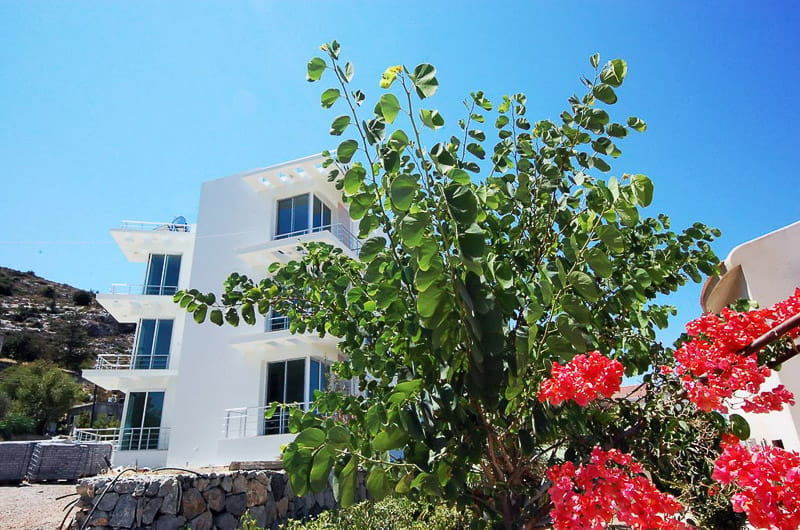 ---
29 August 2012
Built-in supporting walls made of natural stone has been built.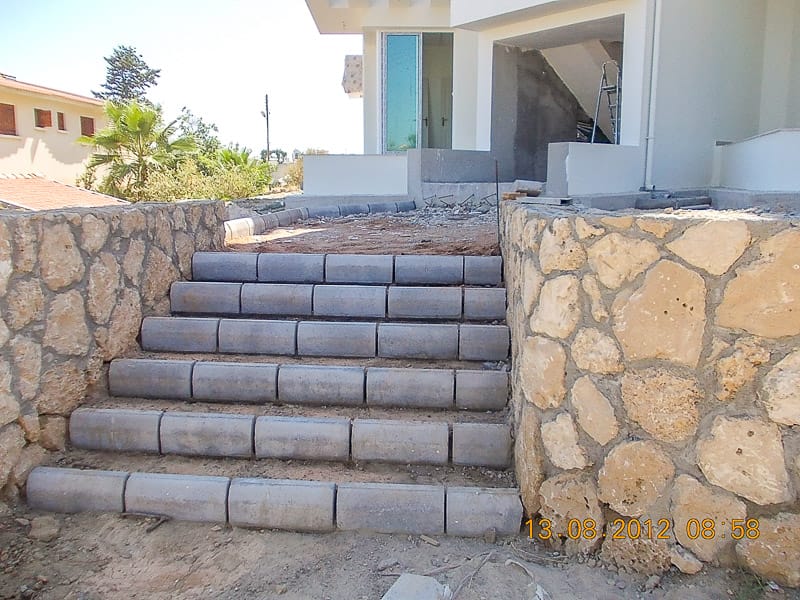 Completed interior and exterior painting of the building.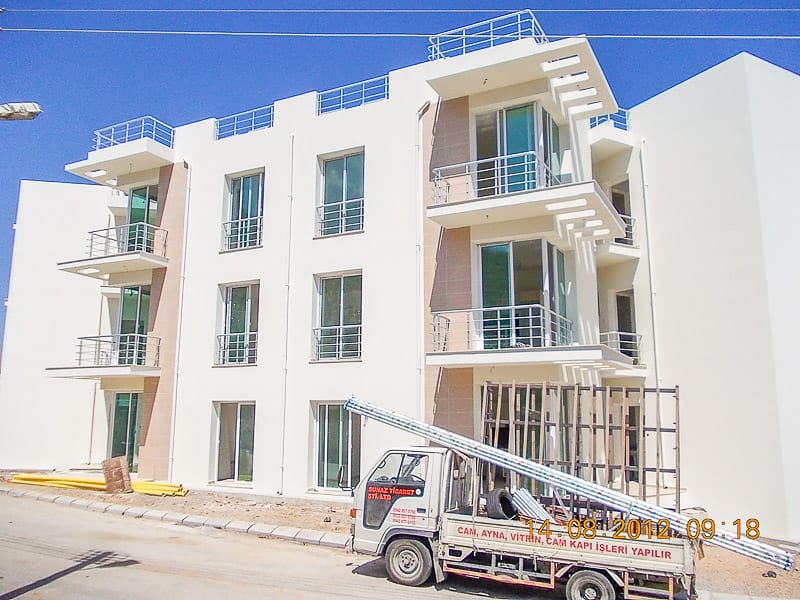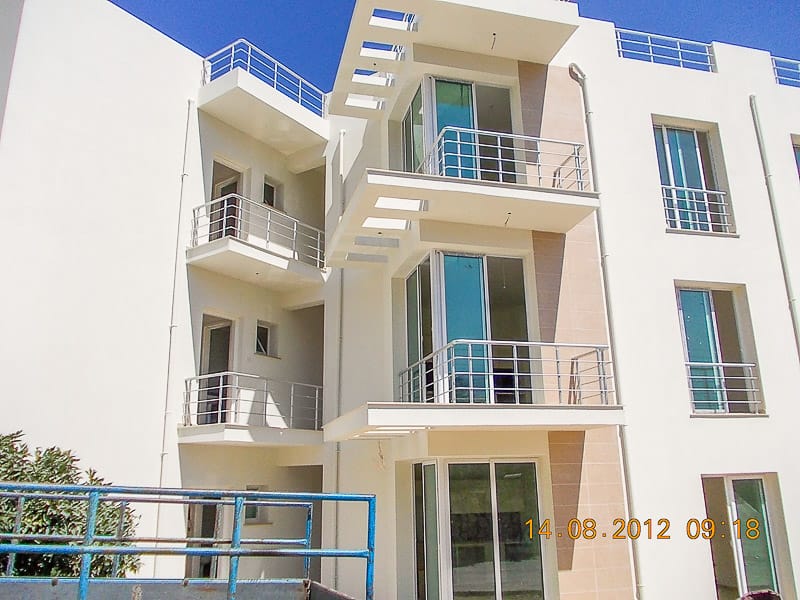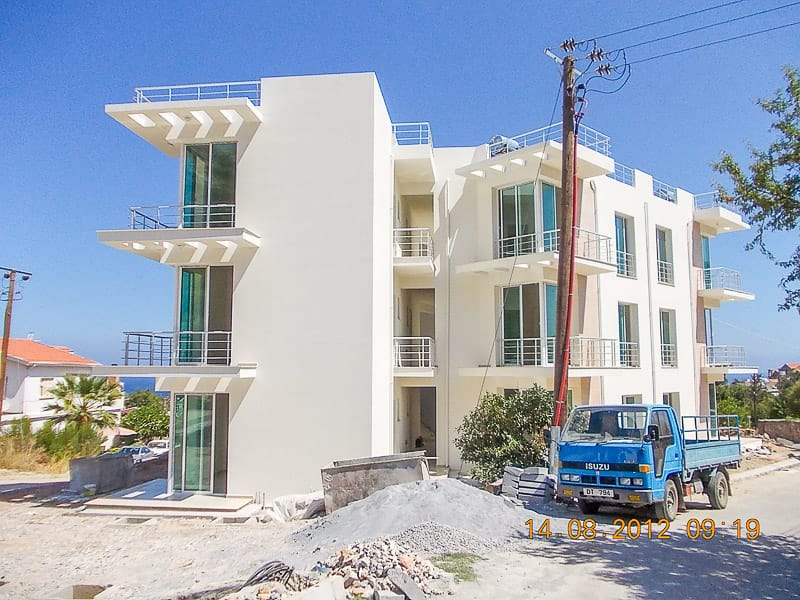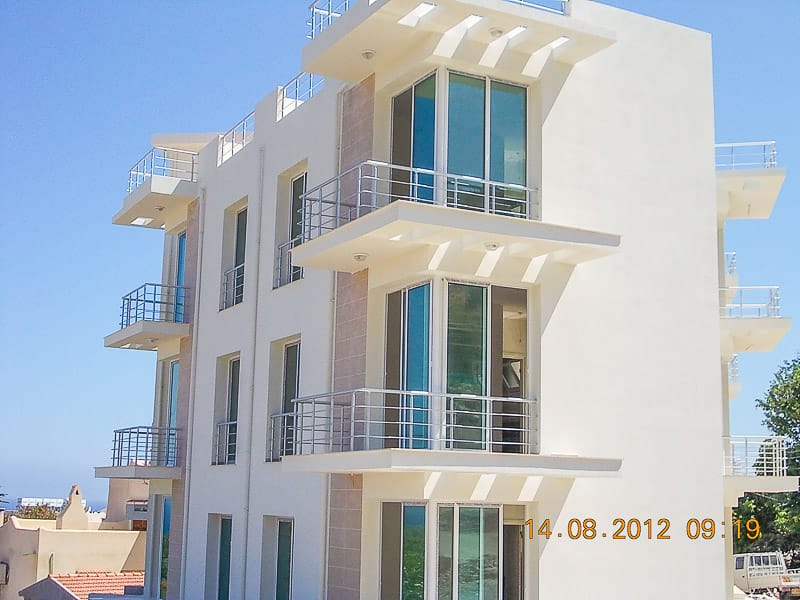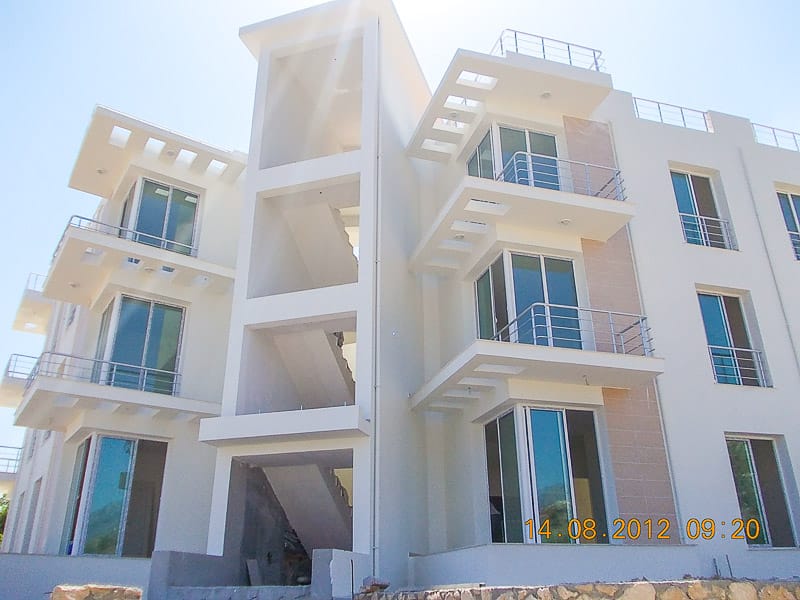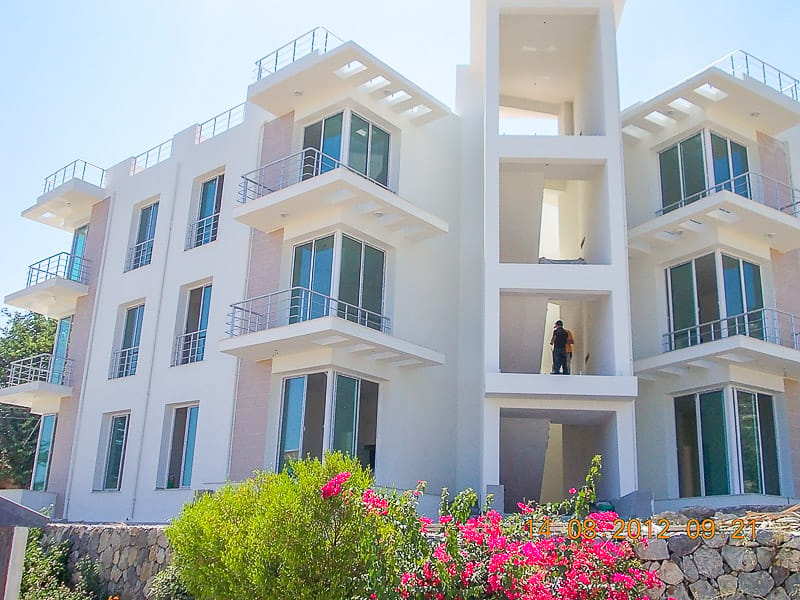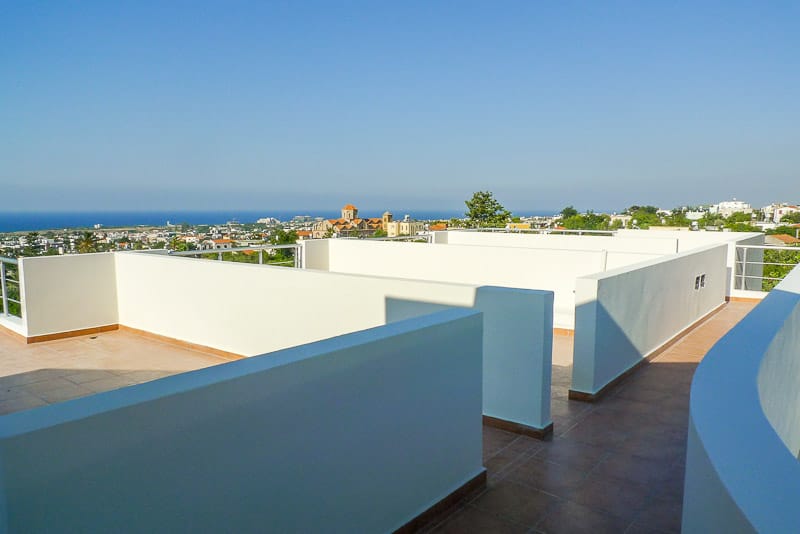 Concrete paving bricks were ready to install from the car park to sidewalk..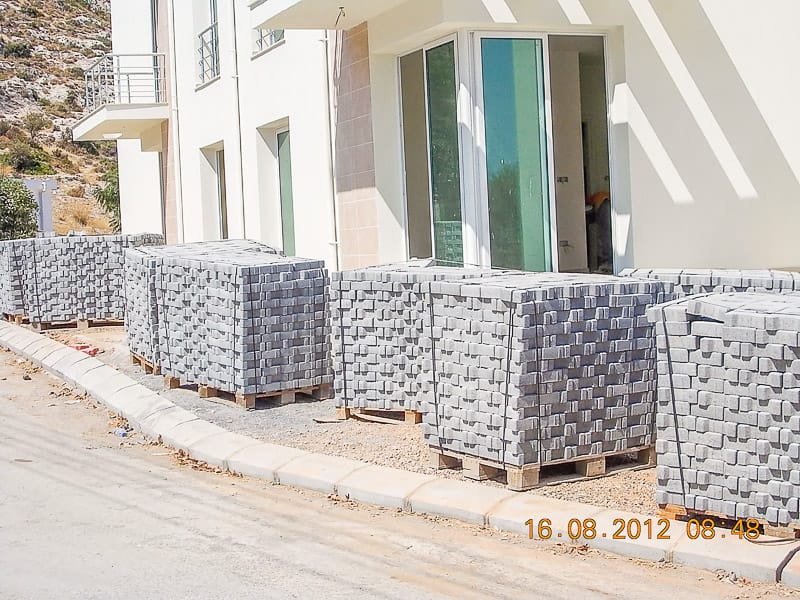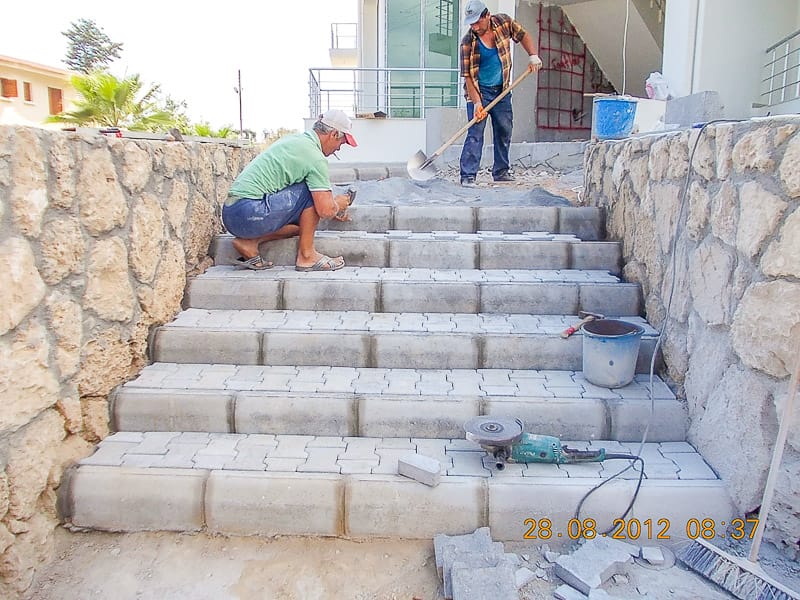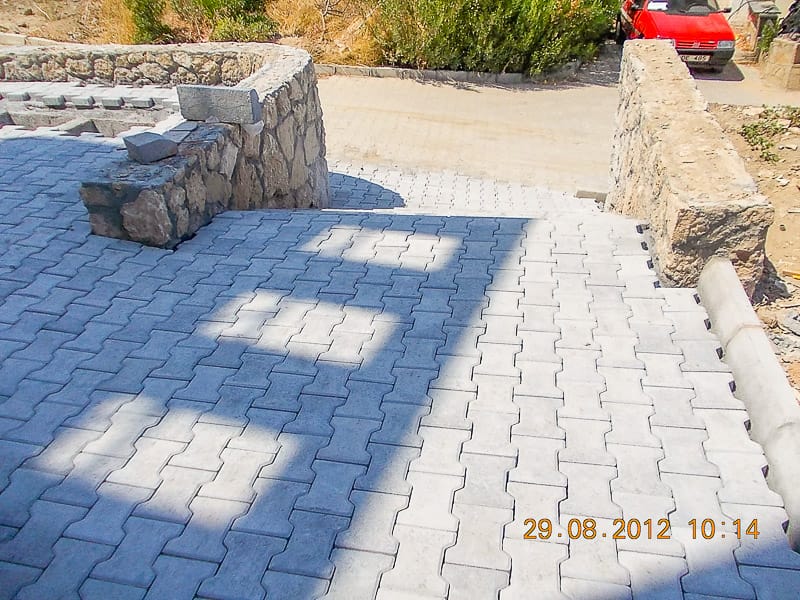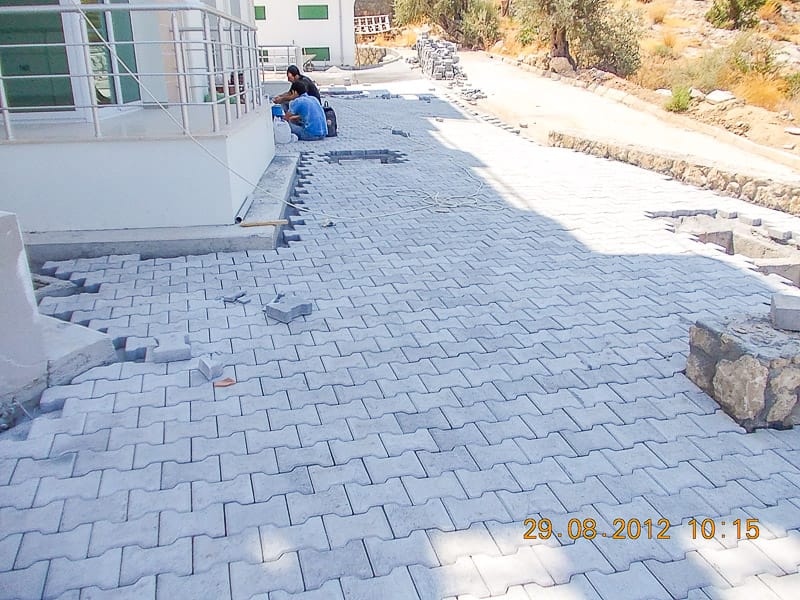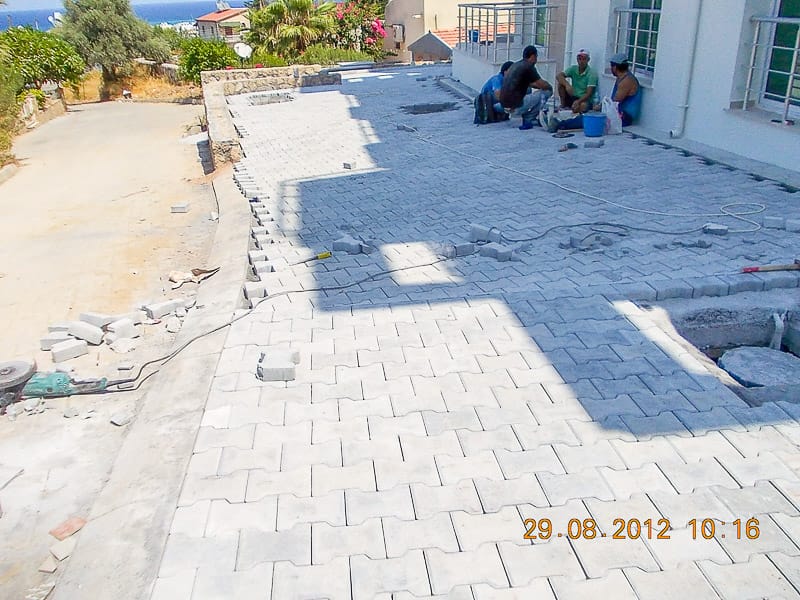 Completed installation of built-in kitchen cabinets.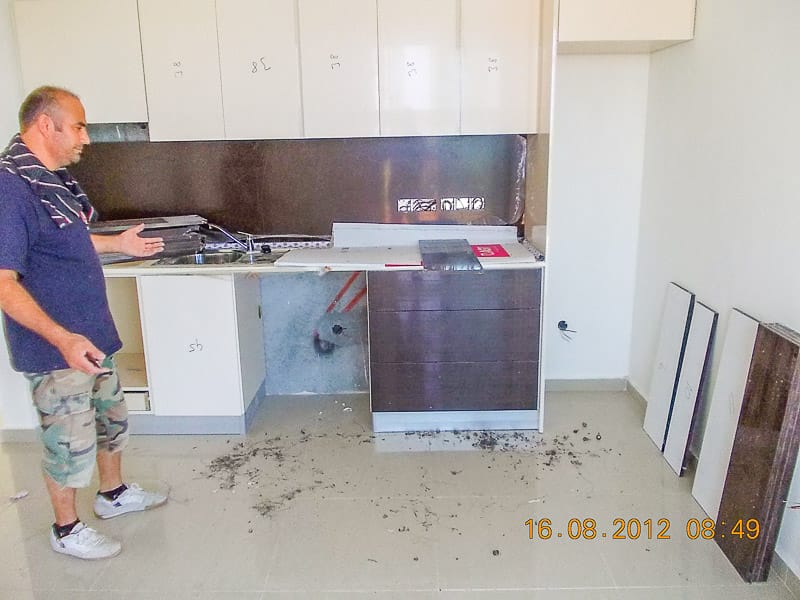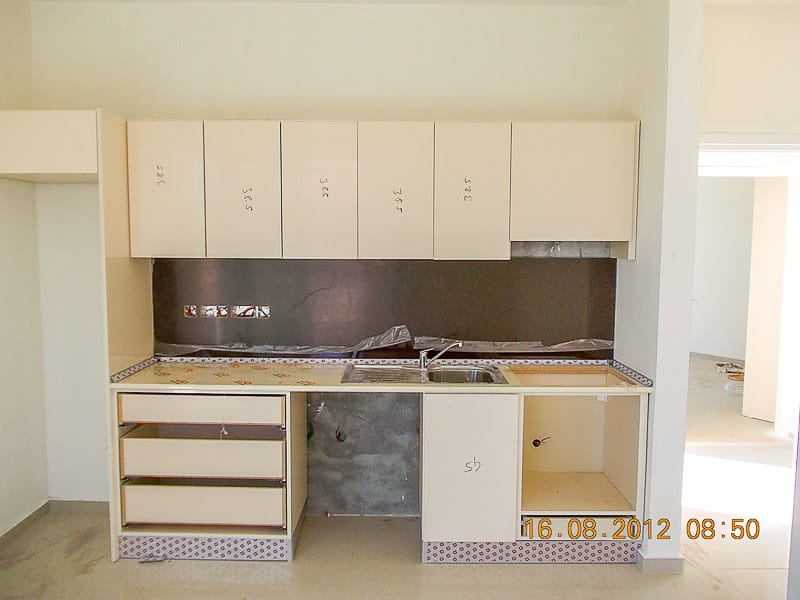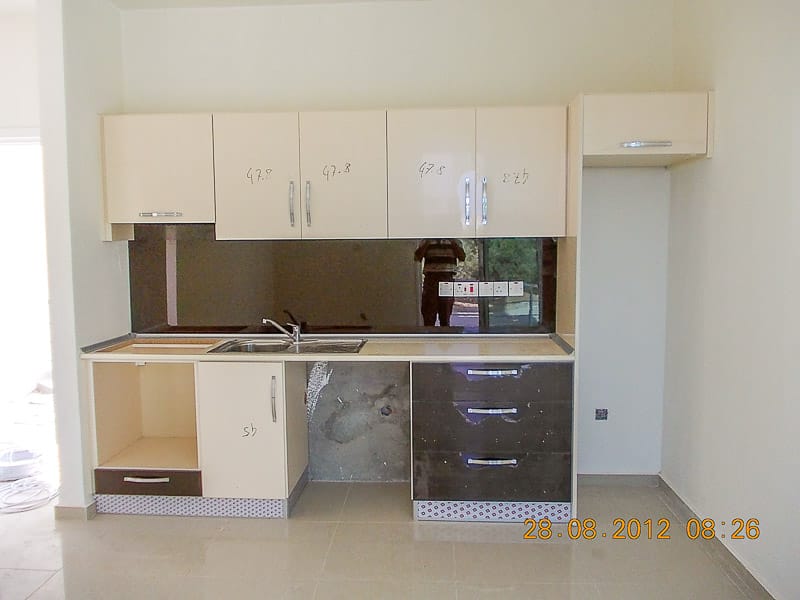 They completed the installation of railing on the stairs in the entrance.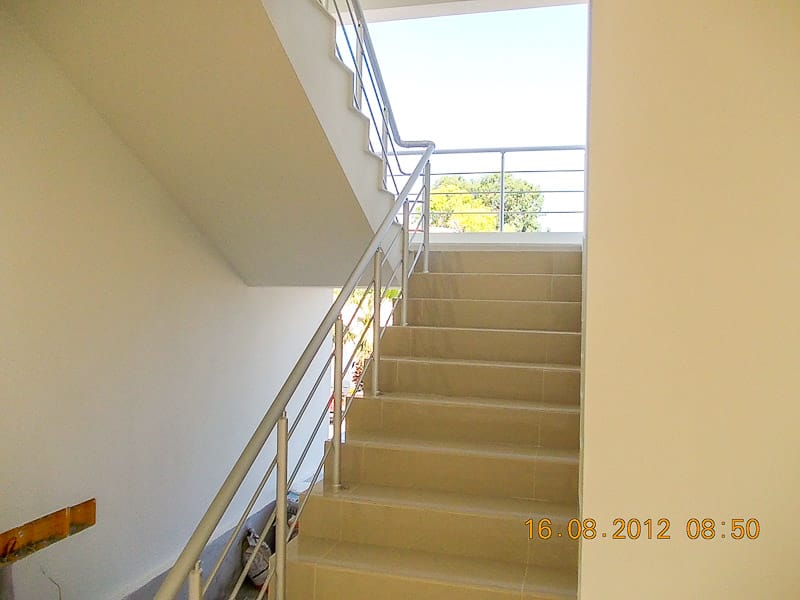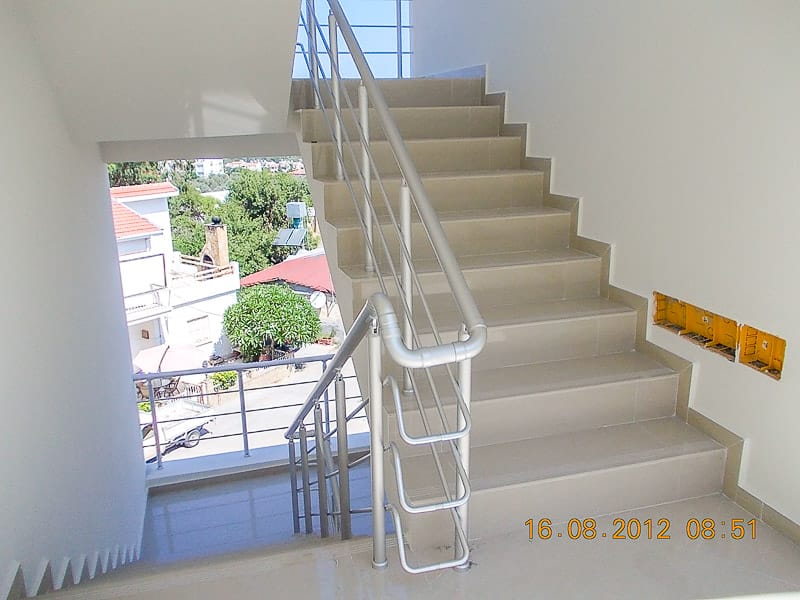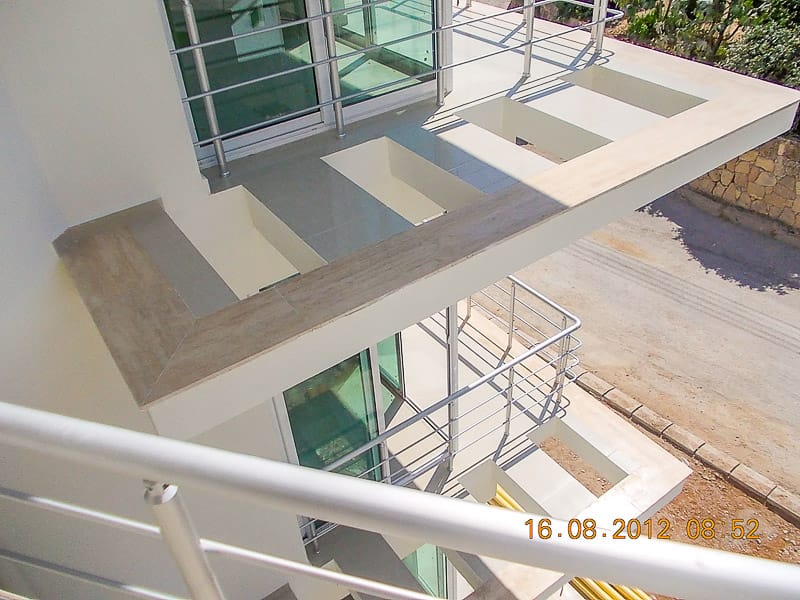 ---
19 July 2012
They started installing kitchen cabinets in apartments.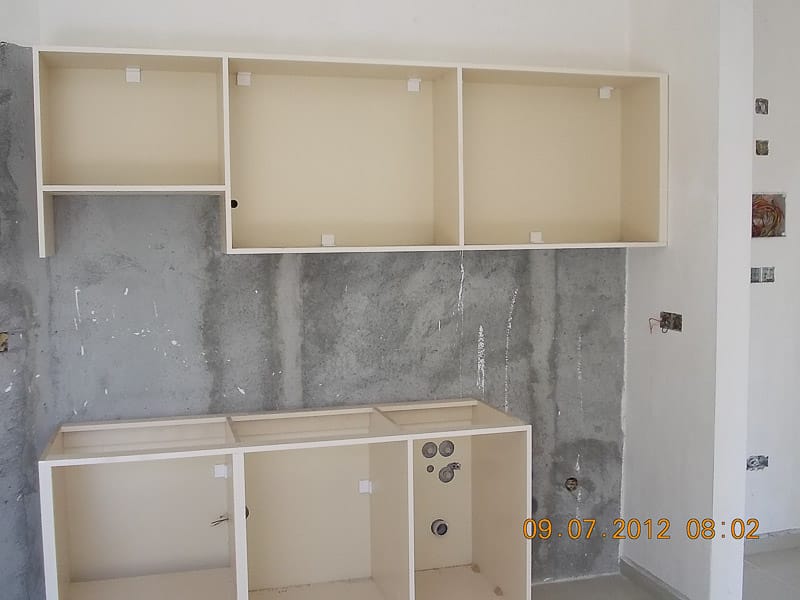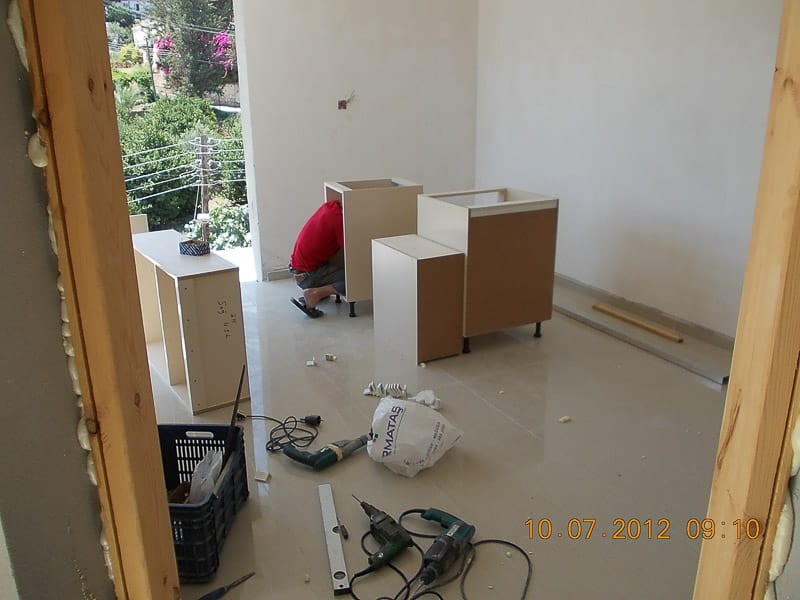 Boilers and solar panels installed on the roof of the building.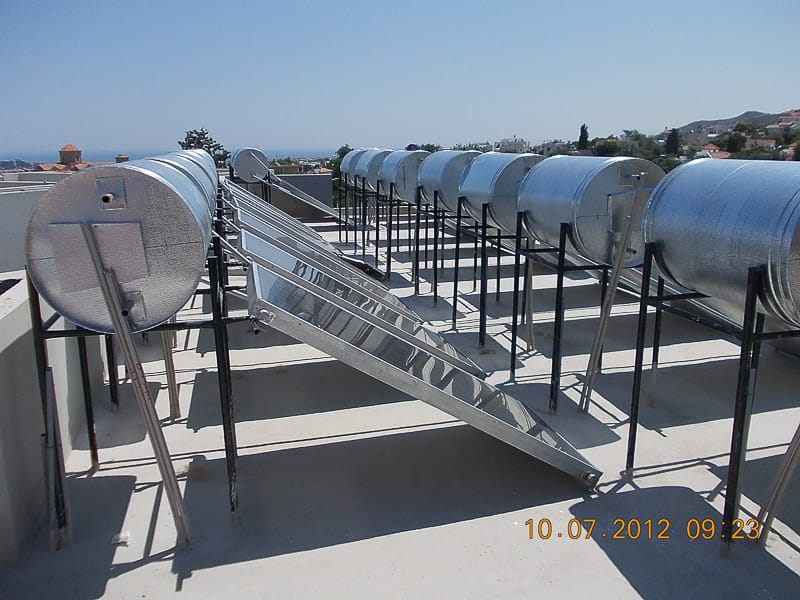 The installation of aluminum handrails has began.
Flooring the roof terraces of each apartments with Ceramic tiles.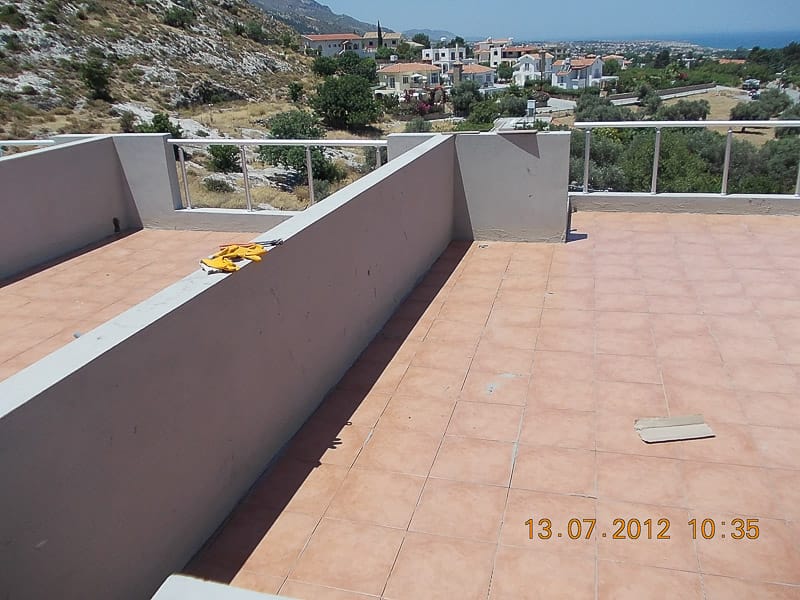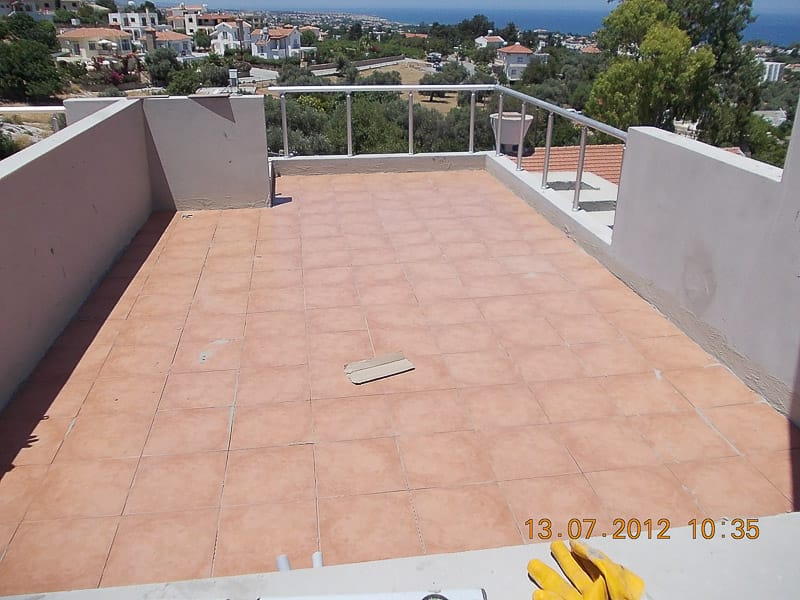 Installing windows frames has started.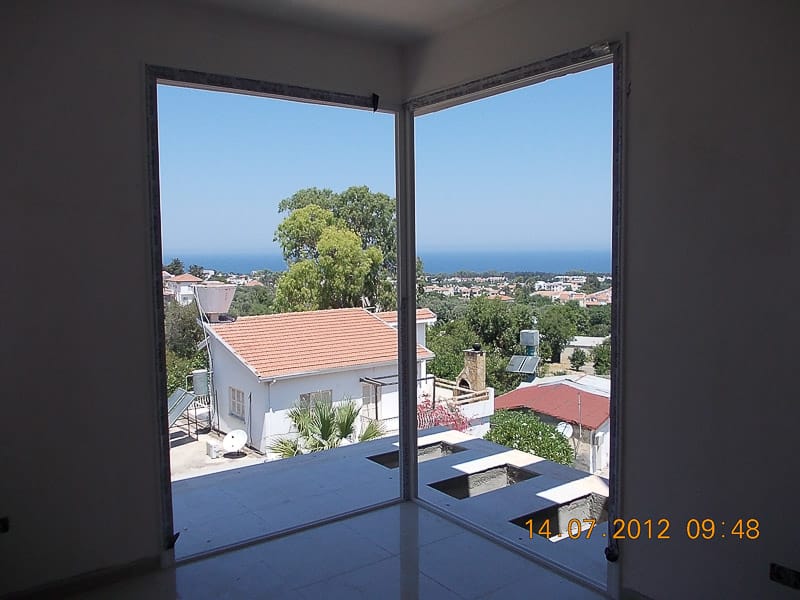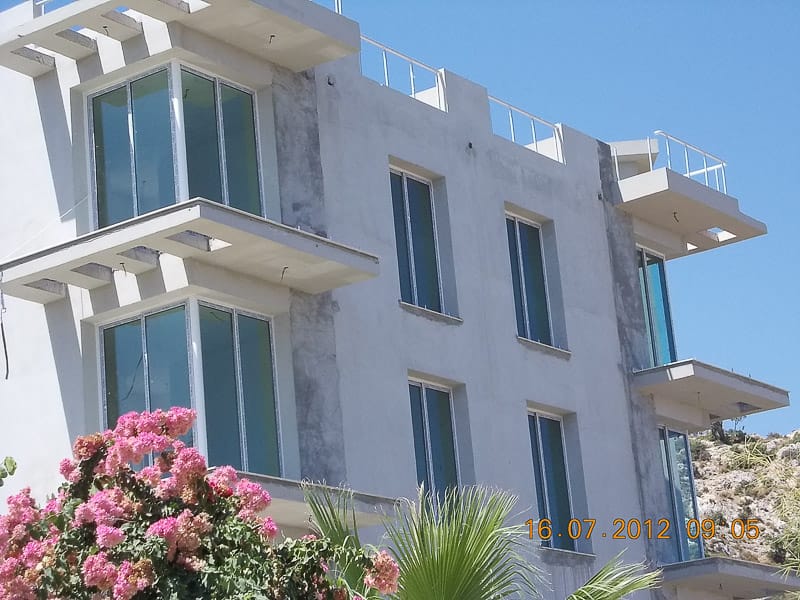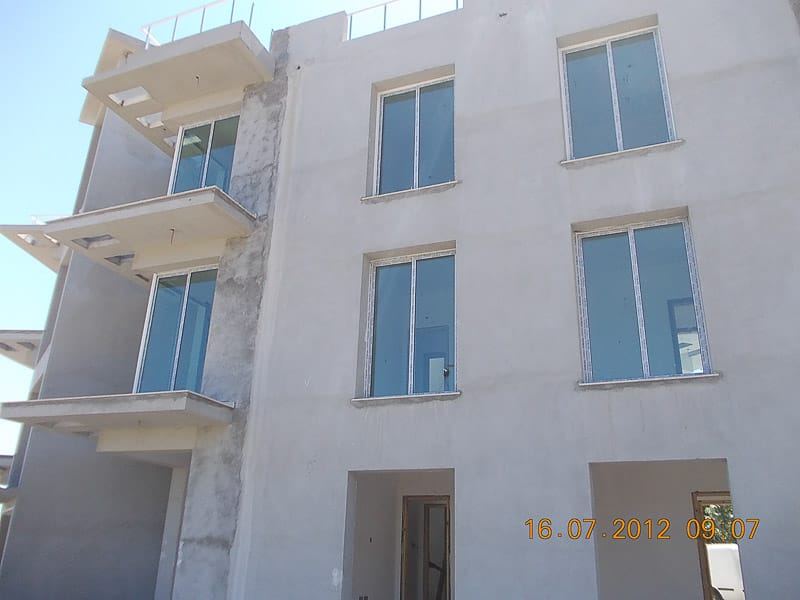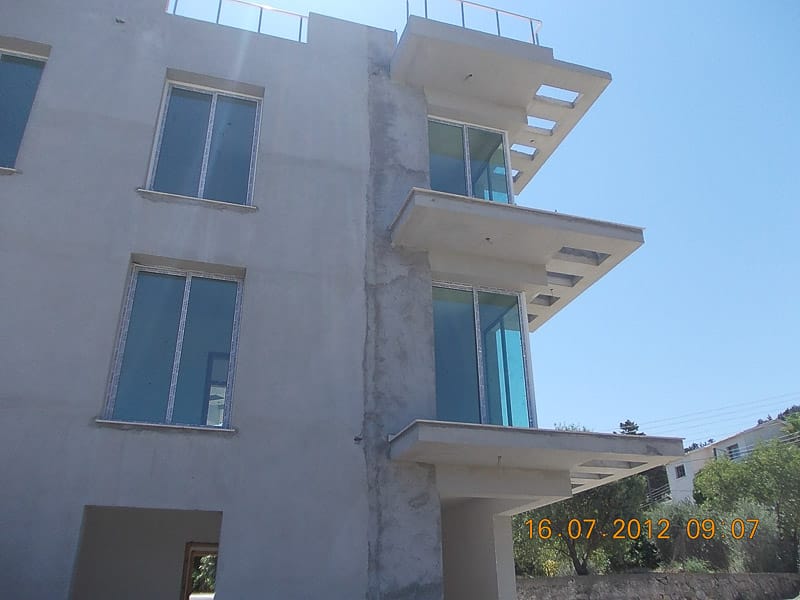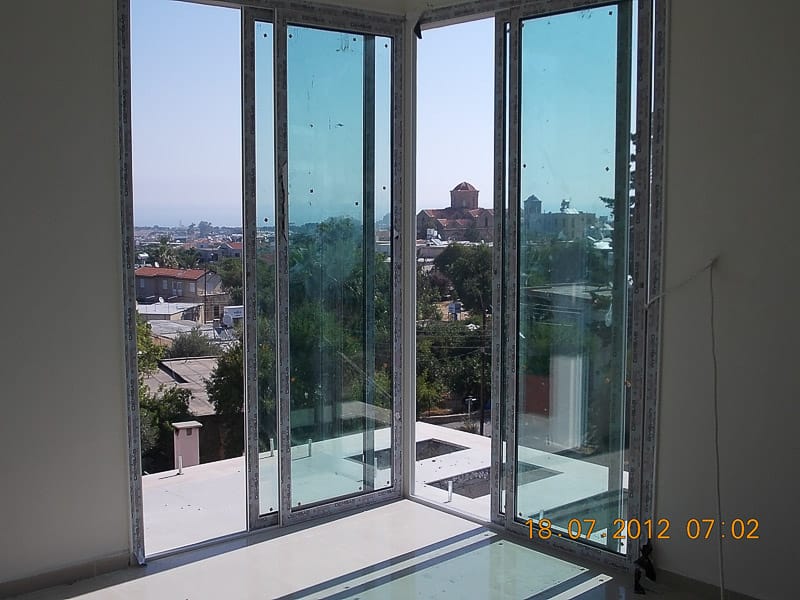 Finish  granite flooring on entrance stairs.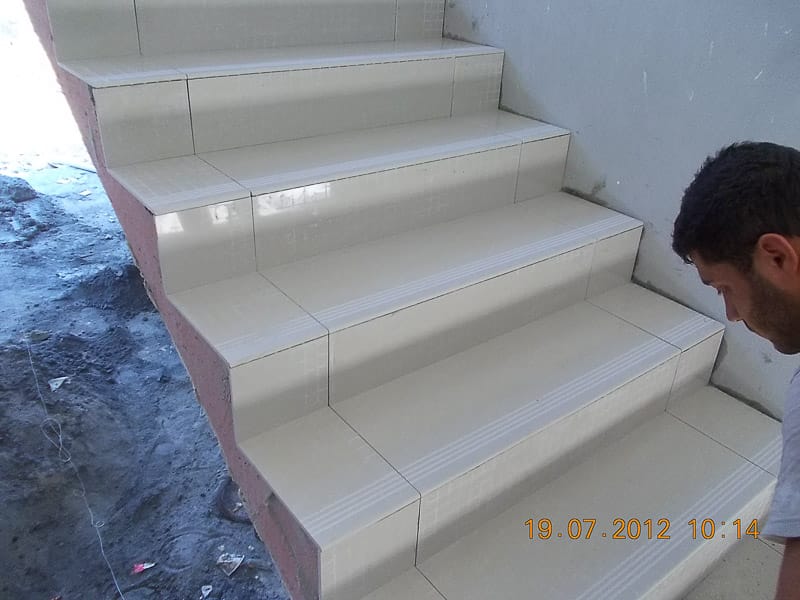 Entrance and interior doors have been installed.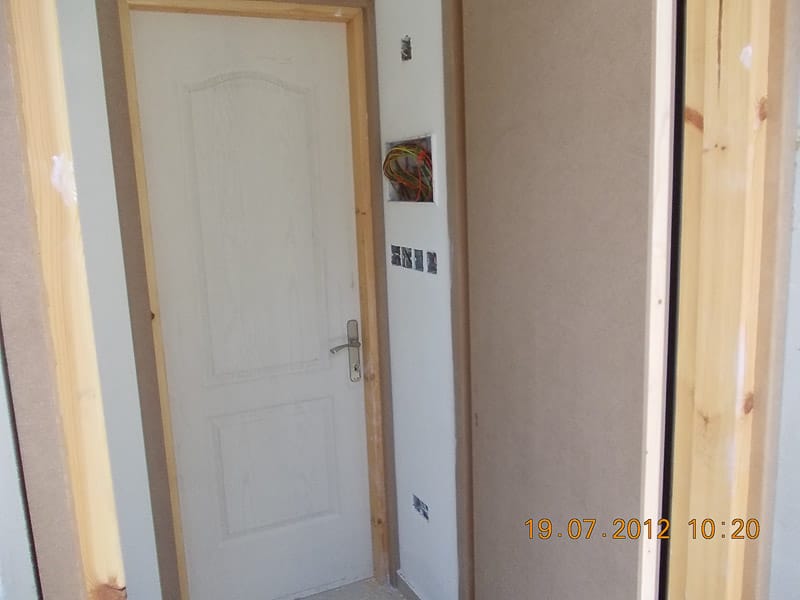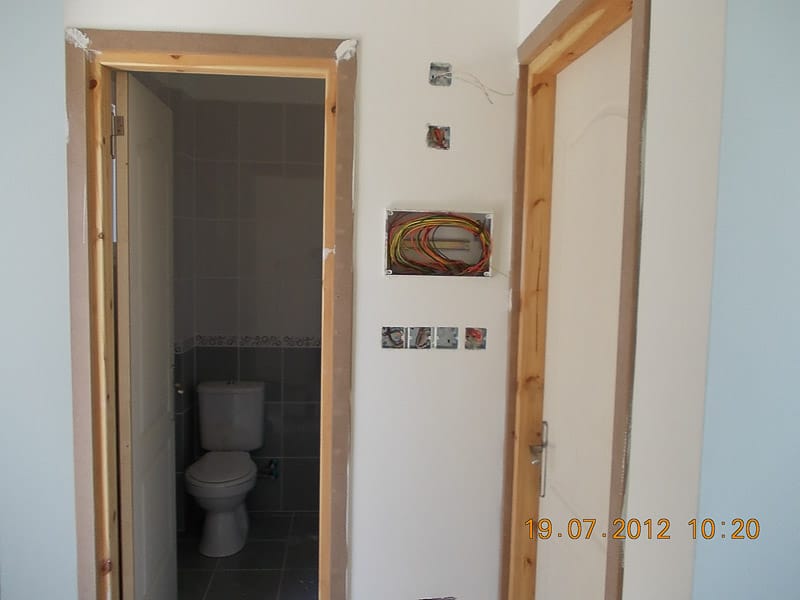 Plumbing and bathroom accessories installed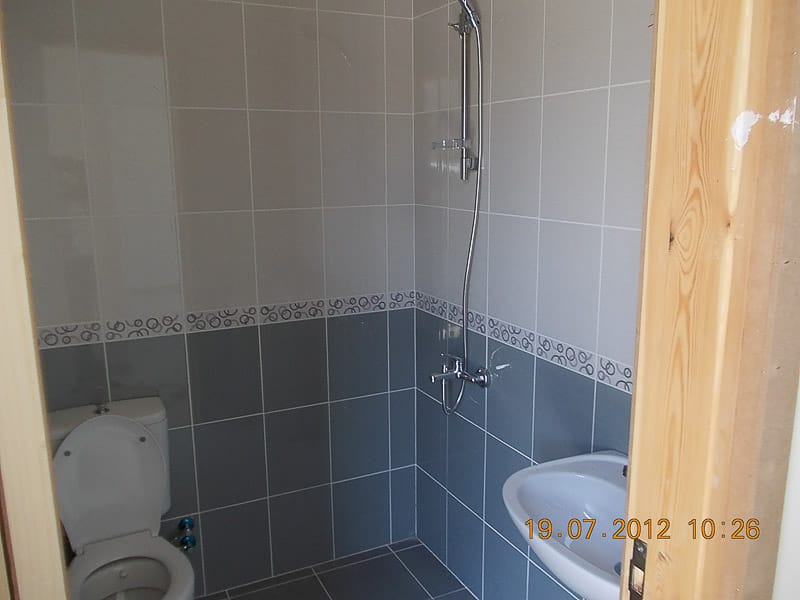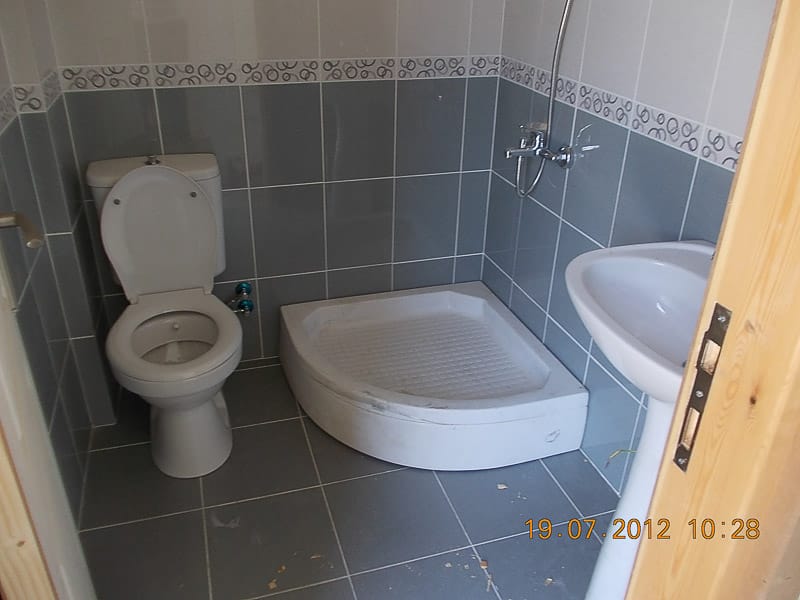 Concrete-based storage tanks for water.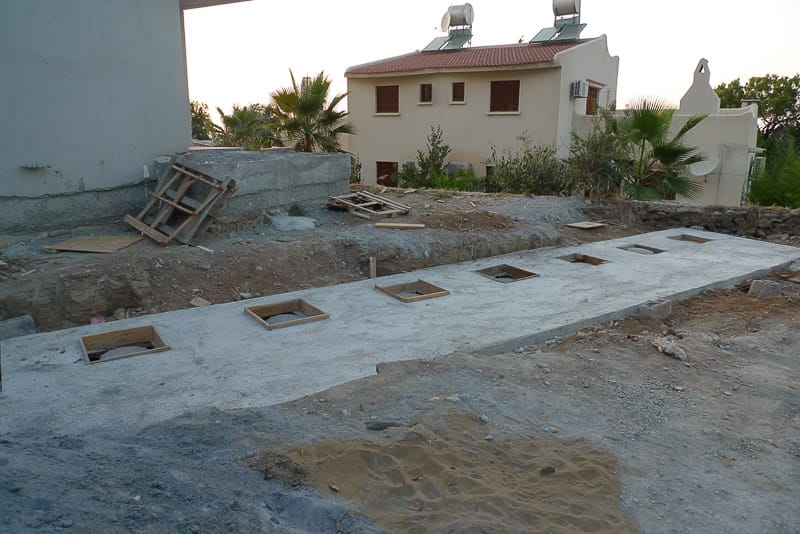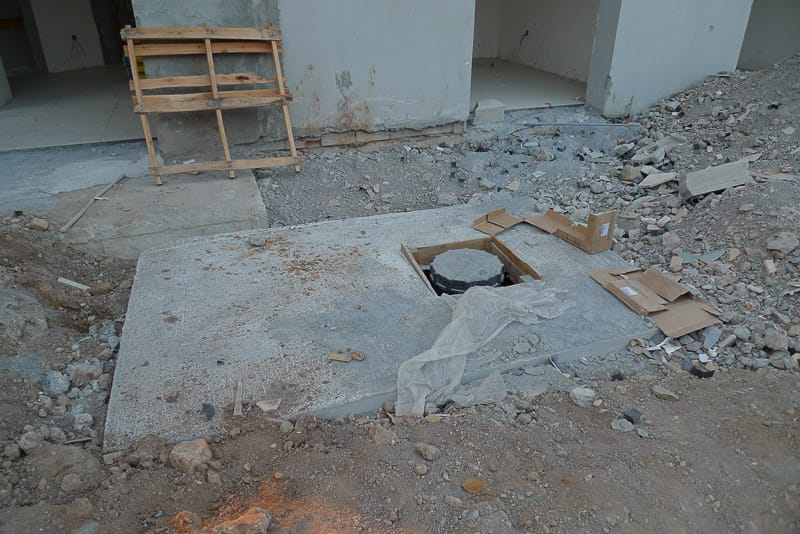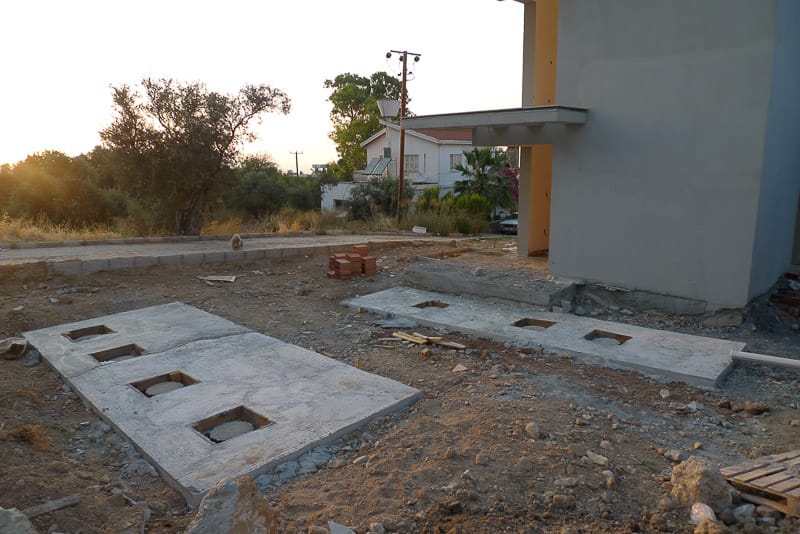 ---
21 June 2012
flooring covered on second and third floors of the building.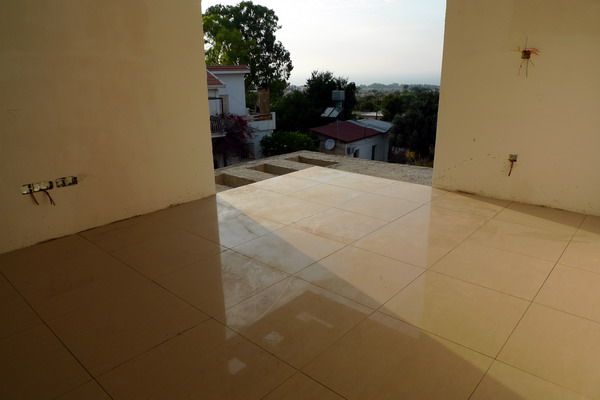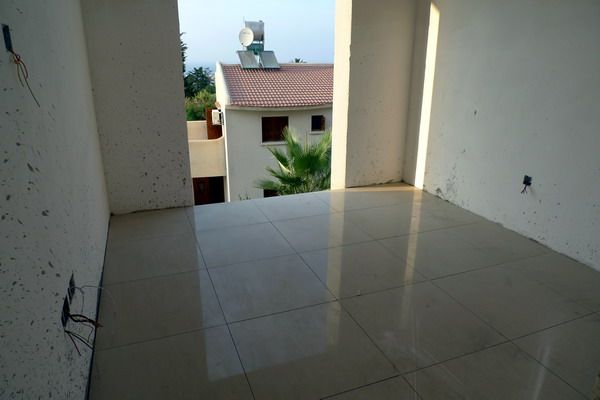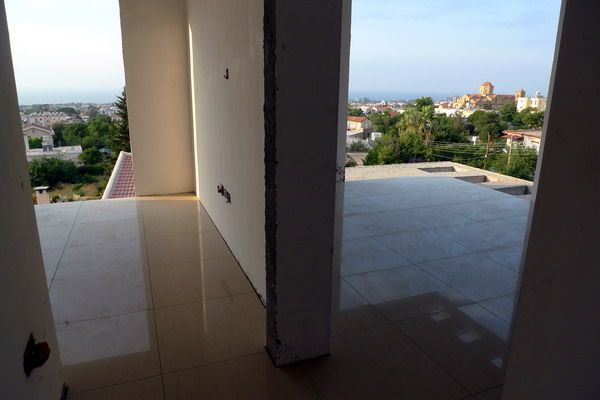 We installed individual storage tanks for water.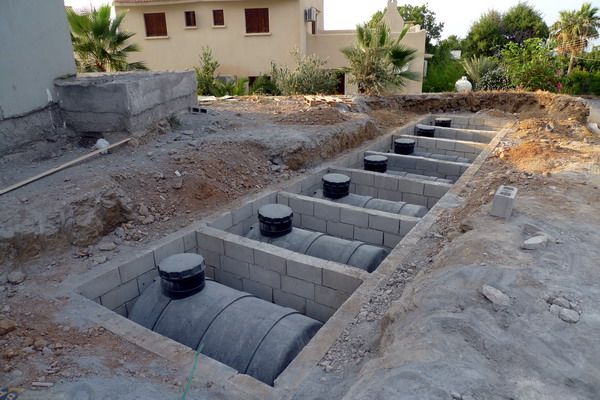 Infrastructure for water tanks, solar panels and boilers on roof terrace.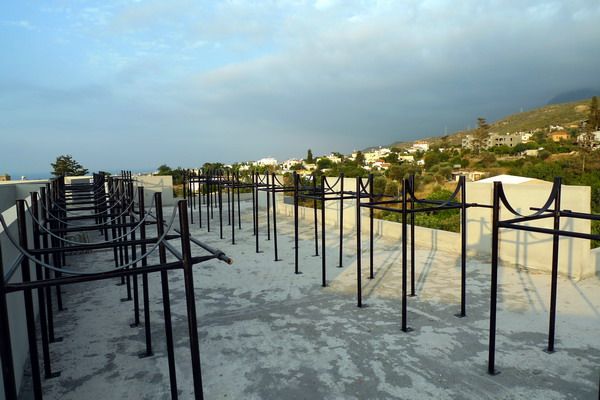 ---
11 June 2012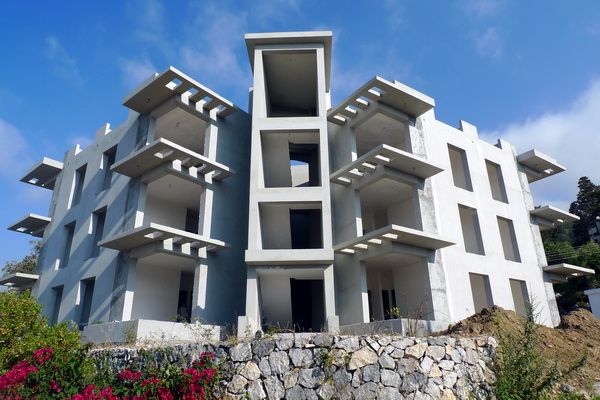 Plastering works have been completely finished.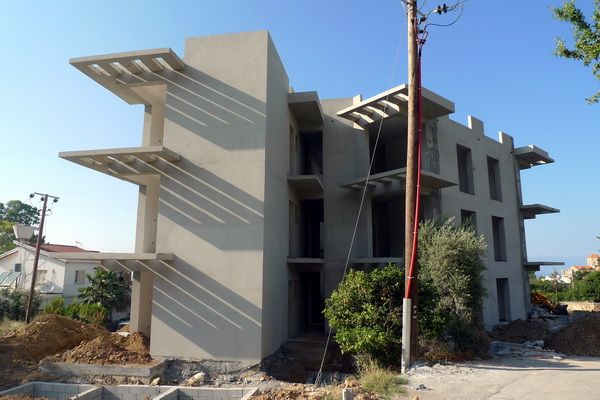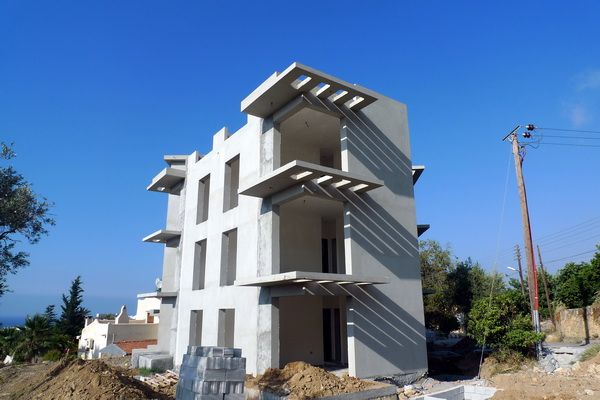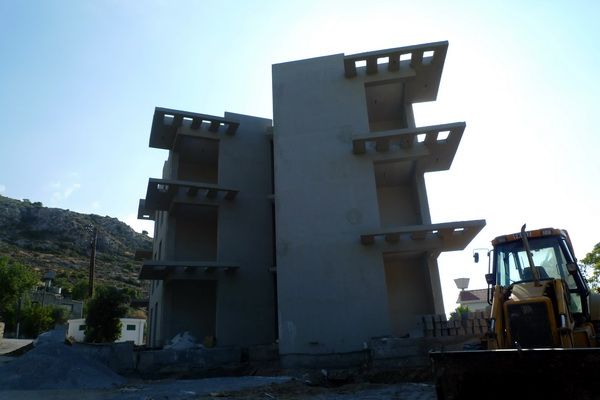 Painting the walls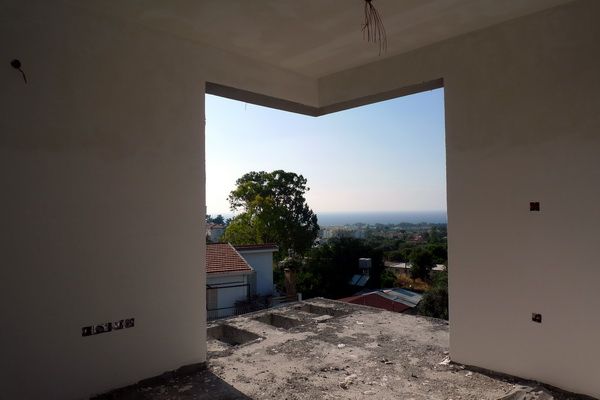 Electricity and water piping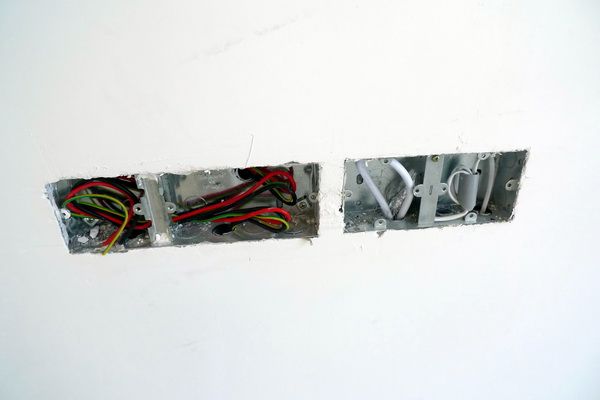 Construction of the infrastructure for water tanks under the future car parking was started.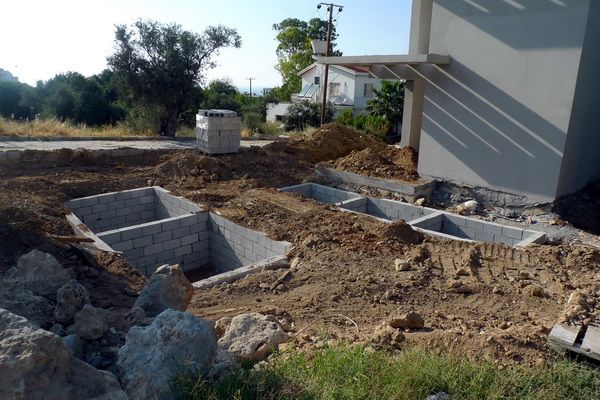 Tiled walls of bathrooms.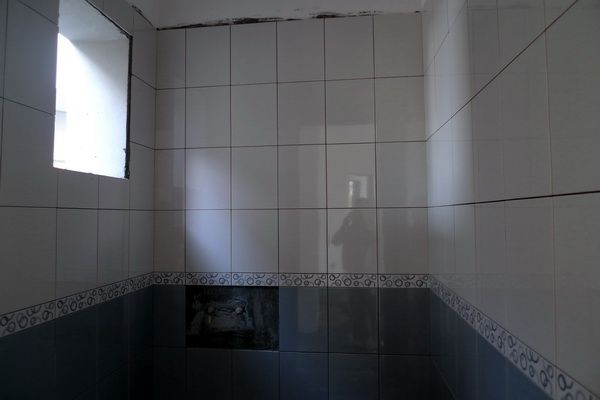 ---
12 March 2012
The next stage of the construction is to finish plastering work inside the apartments of the third floor and to plaster the building from the outside.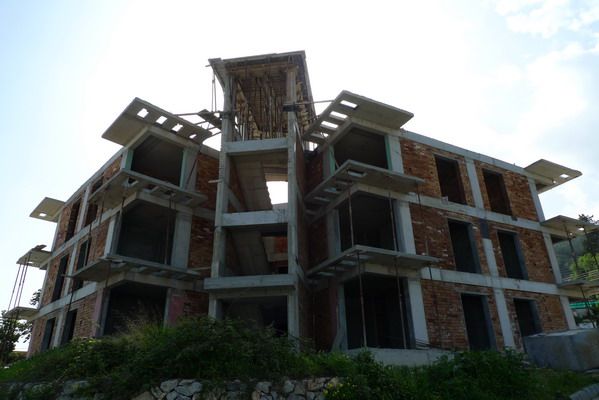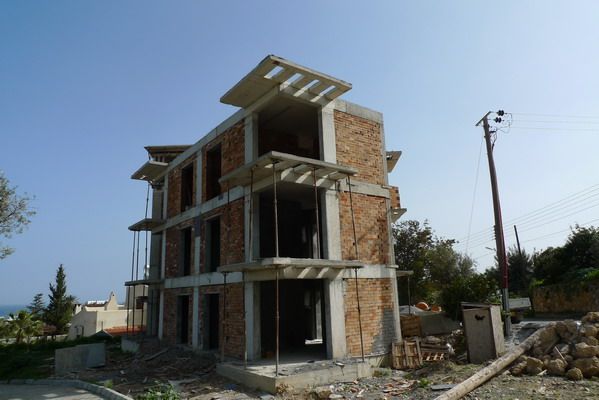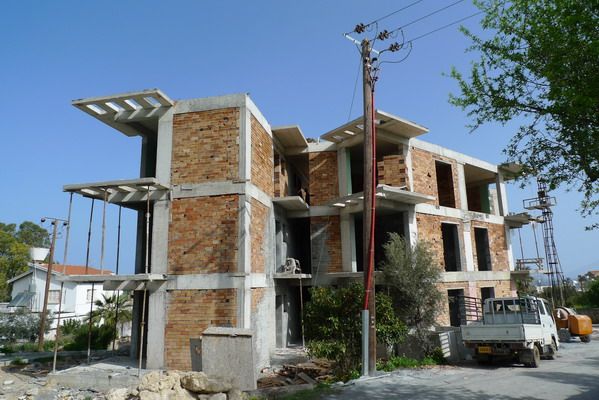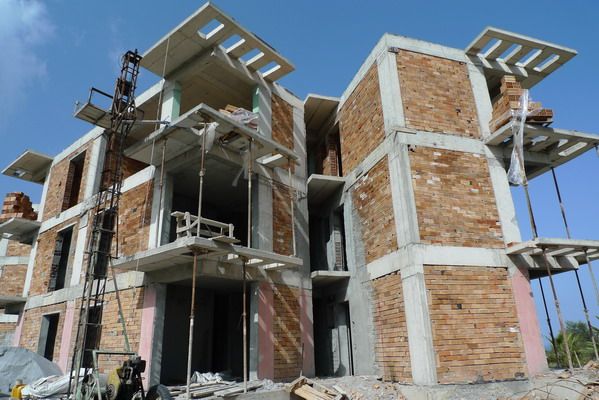 ---
5 March 2012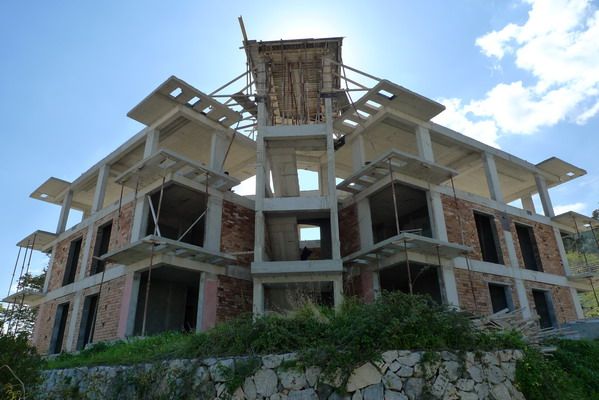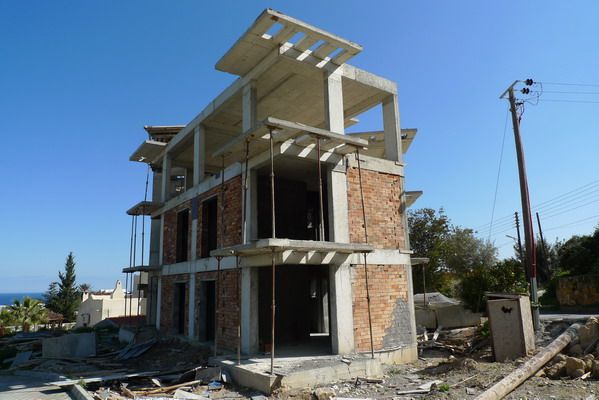 Finishing the brickwork of the second floor of the building and start the walls of the third floor.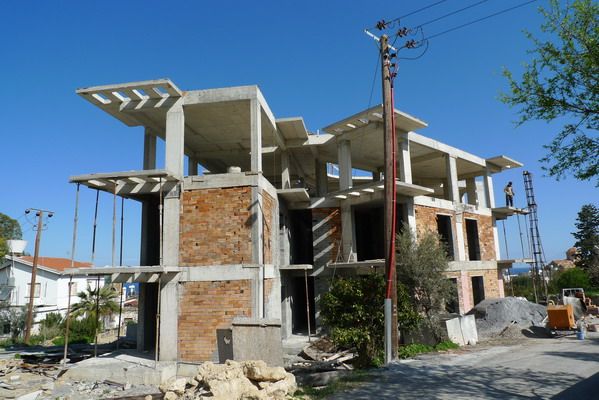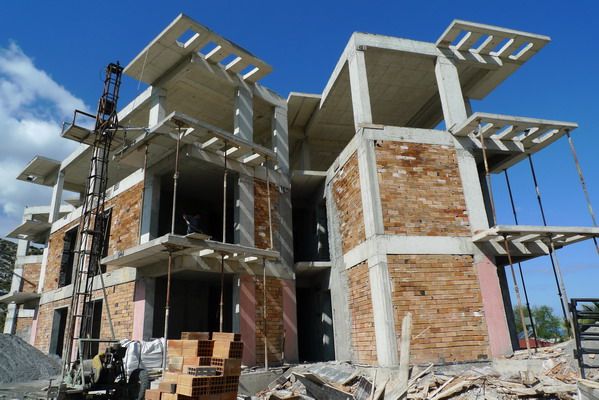 Finishing plastering the interior walls on the second floor.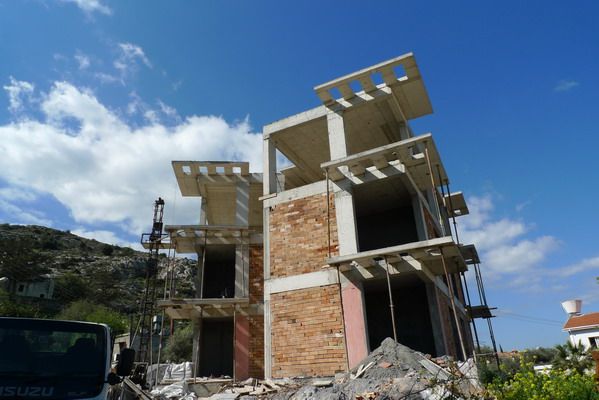 ---
22 February 2012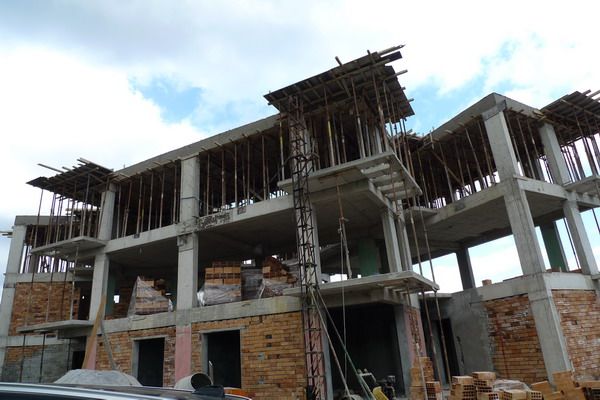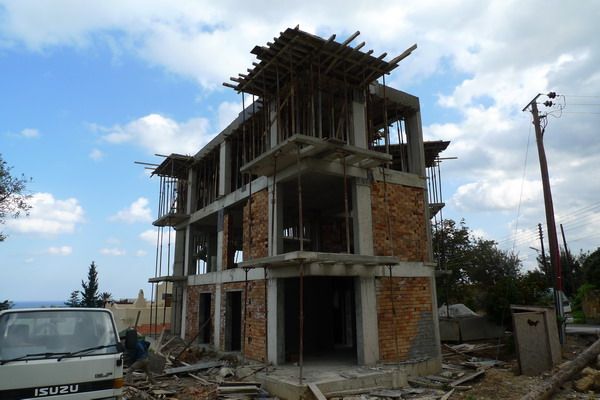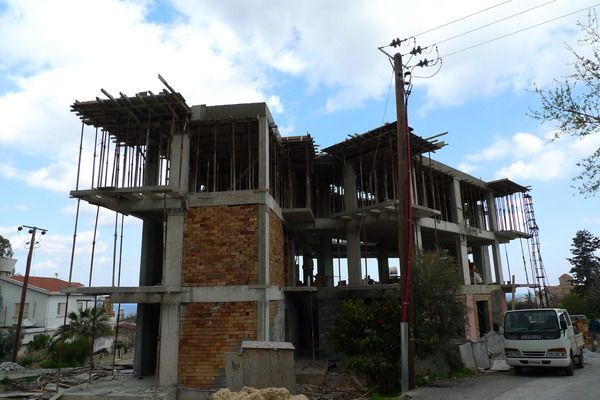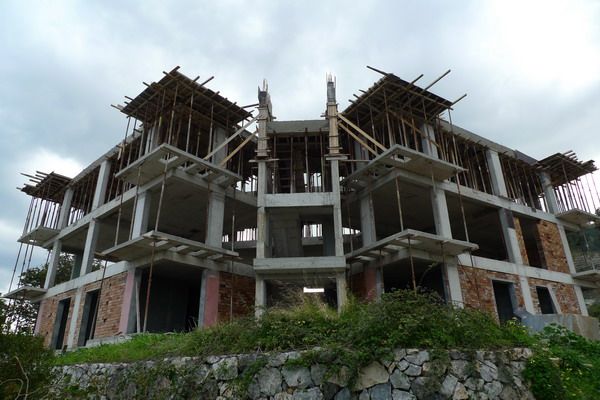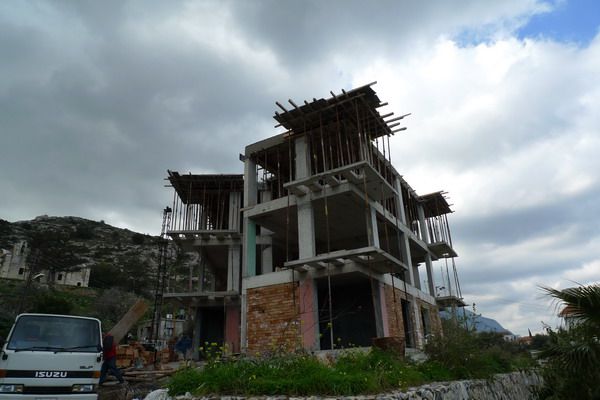 ---
25 January 2012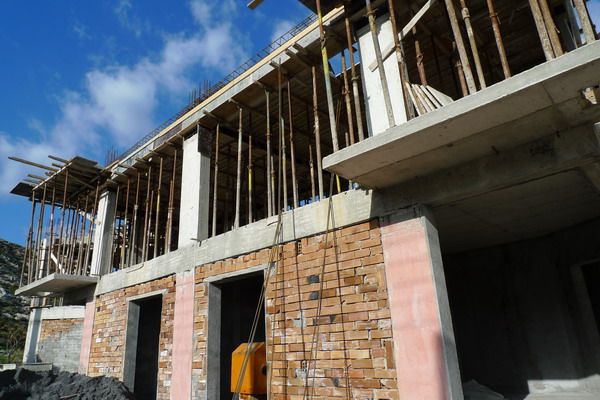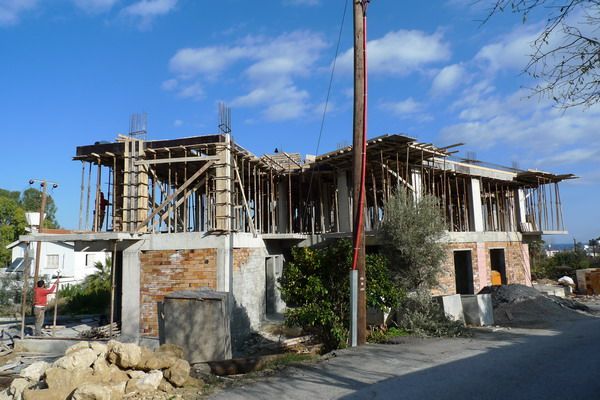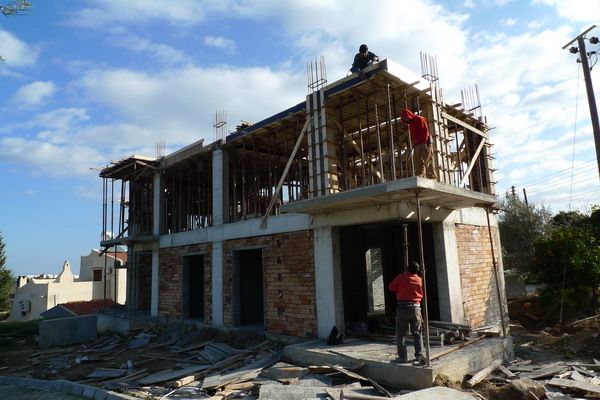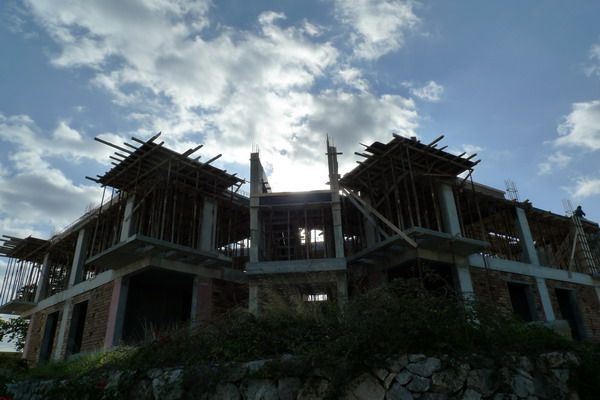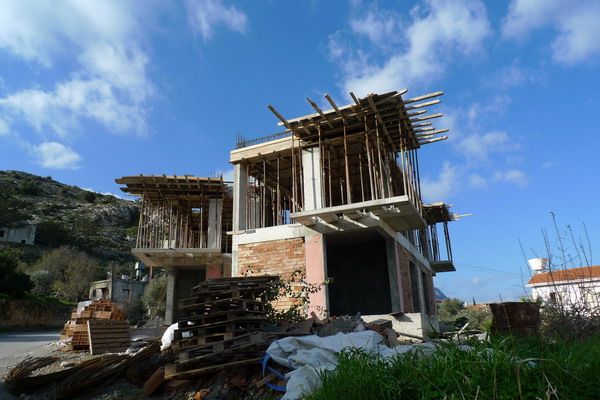 ---
11 January  2012
Finishing brick masonry of walls on the 1st floor of the building.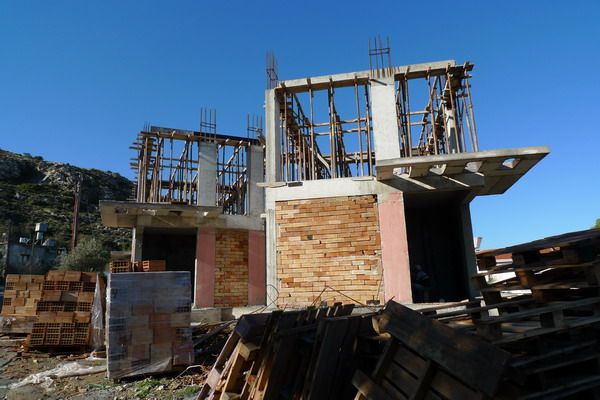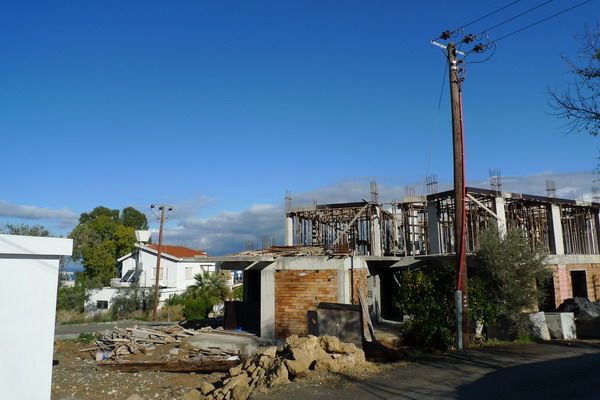 Finally,electricity has connected to the transformer booth, built a supporting wall near the transformer booth.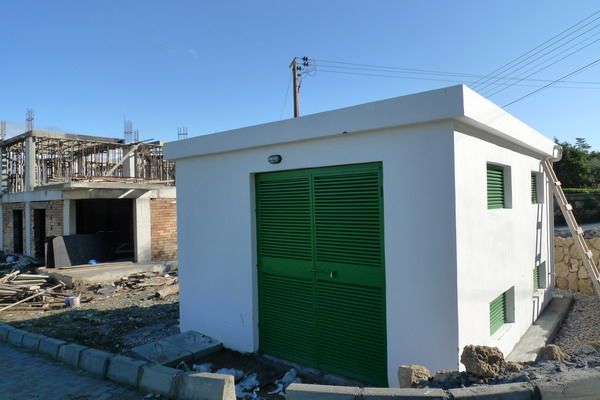 Scaffolding and concrete of columns and ceilings above the second floor of the building.
Keeping tangerine and olive trees on a plot near the house.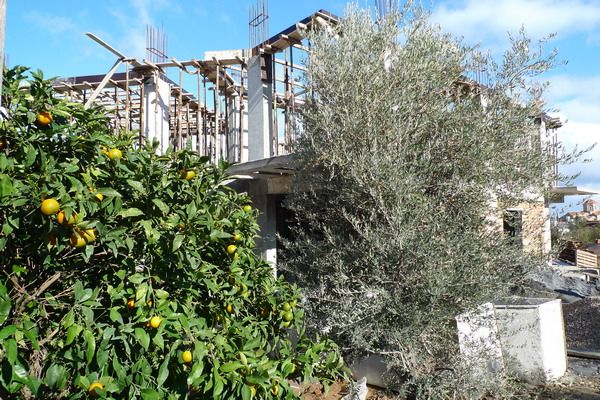 Plastering walls of apartments on the first floor of the interior.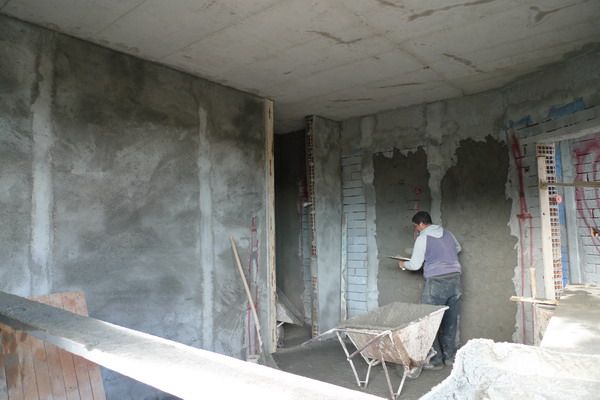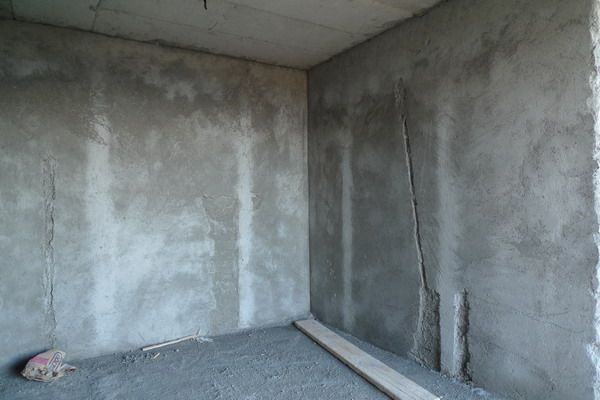 ---
7 April 2011
Electricity and water connections has started.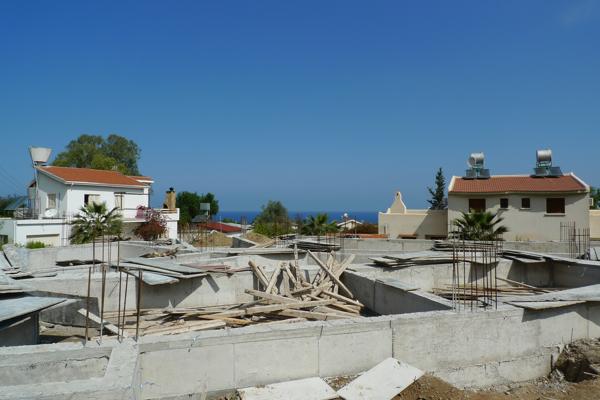 Until the end of the year, we plan to complete the construction and deliver the houses to their new residance.